Realtors in Greece
---
Want to buy a house or apartment in Greece? You'll need advice on your property investment from a realtor. Find professional realtors in Greece in our directory below.
GRIASSKIN REAL ESTATE
Recommended REALTOR
Buschstraße 1 | 49406 Barnstorf, Greece
Website: https://www.griasskin-realestate.com/
Phone Number: +4916098151376
Our responsible activity as a real estate company is very close to our hearts. It is much more than a profession for us. It is our absolute passion. From a young age, Tamara Griasskin had a passion for design, sales and helping others.

Greece Sotheby's
Recommended REALTOR
11 Voukourestiou st, Athens 10671, Greece
Phone Number: +30 210 968 1070
At Greece Sotheby's International Realty we proudly offer homeowners an unprecedented opportunity. For the first time, home sellers in Greece can have their distinctive properties showcased to the world's elite buyers. By using sophisticated promotional tools and leveraging the power of its unique brand, Sotheby's...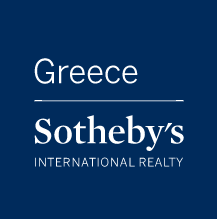 Mykonos Real Estate
Recommended REALTOR
New Regional Mykonos Road (Junction of Airport), 84600 Mykonos, Greece
Website: http://www.a-mykonos.com/
Mykonos Real Estate is a luxury villa specialist company with over 28 years of combined experience in the real estate business, luxury tourism and hospitality industry.

G. Lambraki 19, Glyfada 16675, Athens , Greece, G. Lambraki 19, Glyfada 16675, Athens , Greece, 16675, Greece
Email: [email protected]
Phone Number: +302110132212
Mobile Number: +306937377068
PMD Real Estate is a licensed real estate agency located in Glyfada, Athens Greece and is a certified member of the International Real Estate Federation Fiabci and the Athens Realtor Association. Our commitment to satisfy our client's needs is the firm's priority. All business transactions...
Are you a realtor or a real estate agency and would you like to be included on this page? Contact us.