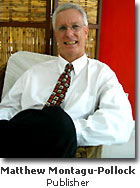 Matthew (and his wife) had decided to buy an apartment in Vienna's 7th district. Stylish but affordable, it was exactly the apartment (they thought) to attract young but prosperous tenants to swell their bank balance.
Everything went fine, until they got the lawyer's bill. Legal charges for the conveyance of an apartment costing €180,000: €10,000. Ouch!
This led them to reflect - more or less, they were flying blind.
They didn't know what rent they'd earn in Vienna.
They didn't know what taxes they'd pay.
They didn't know about Austrian landlord and tenant law.
They certainly didn't foresee the lady lawyer's charges.
They had just gone ahead.
But they realized too that tens of thousands of people are in the same position.
International property buying is here big time. British people buy in France, Spain, Portugal and in Bulgaria. Germans buy in Croatia. Asian entrepreneurs buy in Australia and Canada. U.S. citizens buy in the Caribbean.
Yet people often don't get the information they need. They rely on realtors, who are self-interested and frankly sometimes not even very well informed.
Thus, GlobalPropertyGuide was born: To provide the most comprehensive overview of real estate markets all over the globe.
In May 2022, the site was acquired by a group of real estate enthusiasts. With a background in different online businesses and a passion for real estate - as if it was meant to be.
Today, GlobalPropertyGuide's goal is to build upon the foundation that Matthew created over a decade ago.
Are we 'objective'? We believe we are. As real estate investors ourselves, we fervently believe in the 'fundamental investing' philosophy. We emphasize that to get a good return on your property, it is essential to buy where there are high rental yields, low costs, low vacancy rates, and low taxes.
Honours: Within the first year of officially launching Global Property Guide we were featured in the International Herald Tribune, Forbes, the Wall Street Journal, BusinessWeek, the Economist, and the London Times. Our data was No1 in the Nubrics.com list of Essential Overseas Property Resources.
The Global Property Guide attracts links from major publications such as the Financial Times, Business Insider, the Guardian, CNN, the BBC, the Washington Post, the Telegraph, ABC, Aljazeera, Fox News, and many more.
The Global Property Guide is cited or footnoted around 200 times in Wikipedia.
Background and Credentials
Matthew Montagu-Pollock, the site's founder, has an MA from Oxford University in Politics Philosophy and Economics (PPE), and an MA from the University of Lancaster, and studied for an M.Phil at the London School of Economics, while teaching economics in London at Kilburn Polytechnic. Leaving academia in mid-third degree for journalism he joined What Investment magazine and wrote a popular financial guide How to Make Money on the Stock Exchange, a guide to the principles of investment.
He then moved to Asia as Economics Editor of the Hong Kong-based regional magazine, Asian Business Magazine. After five years he joined the investment bank Lehman Brothers in Hong Kong as Regional Economist but after a couple of years returned to journalism to Euromoney Institutional Investor's Asian arm, Asiamoney magazine, covering a wide range of Asian stories and interviewing central bank governors, finance ministers and heads of state such as Singapore's Prime Minister Lee Hsien Loong and Indonesia's President B.J. Habibie, as well as many corporate leaders. He wrote around a third of the Asiamoney's cover stories and won 5 top group Euromoney awards from the global Euromoney organisation's then publisher Padraic Fallon.
In June 2005, seeing the lack of reliable investment advice and wanting a change from journalism, he set up the Global Property Guide (see https://www.crunchbase.com)
The Team
Global Property Guide has a small team of two senior writers with economics degrees from the University of the Philippines (UP) Diliman (the country's top-ranked university) and University of Santo Tomas (now finishing an MA at UP Diliman). There is also a small data team who's tasked with finding and compiling all the data that is needed for our readers.
Questions?
Please contact us via our contact form. Yes, email would be easier, but we get a lot of emails; frankly we'll reply faster this way.