Realtors in Bulgaria
---
Want to buy a house or apartment in Bulgaria? You'll need advice on your property investment from a realtor. Find professional realtors in Bulgaria in our directory below.
Real Estate BG
Recommended REALTOR
Sunny Beach, Bulgaria, 8240,, Bulgaria
Website: https://royalestate.bg/
Phone Number: +359 888 589522
ROYAL ESTATE BG is an established real estate agency with a central office next to the post office in Sunny Beach. We offer a wide variety of all types of real estate on the east coast. Due to the good location of our offices, we...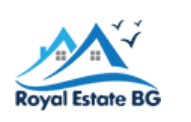 Bulgarian Properties
Recommended REALTOR
22, Zlaten Rog Str., floor 4, office 7, Sofia 1407, Bulgaria
Website: https://www.bulgarianproperties.com/
Phone Number: +359 2 9 11 50
BULGARIAN PROPERTIES is a leading Bulgarian real estate company with nearly 20 years of experience in the field of real estate brokerage and consulting, new construction, market data and reports and other services related to the real estate sector. We have a well-developed network of...

Mirela Ltd.
Recommended REALTOR
81V Bulgaria blvd, Sofia 1404, Bulgaria
Website: https://www.mirela.bg/
Phone Number: +359 883 940 027
For more than 25 years Mirela Ltd. is a leading real estate company with professional experience and winning model of work based on successful business strategy and highly motivated staff.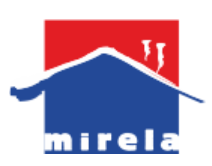 Are you a realtor or a real estate agency and would you like to be included on this page? Contact us.