Realtors in Norway
---
Want to buy a house or apartment in Norway? You'll need advice on your property investment from a realtor. Find professional realtors in Norway in our directory below.
Hybel
Recommended REALTOR
Norway
Website: https://hybel.no/
Hybel was launched in 2000 and has its head office in Oslo. The service was founded by three students who wanted to make it easier for students to find housing. Since then, the service has grown steadily and now serves 123,000 ads annually. Advertising is...

Norway
Website: https://www.finn.no/
In the course of almost 21 years, FINN has gained nearly the entire population of Norway as satisfied users. Whether you use your time at FINN to dream away in small farms or nice cars, FINN's mission is to help people make smarter choices for...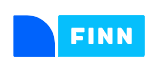 Are you a realtor or a real estate agency and would you like to be included on this page? Contact us.