Inheritance tax and inheritance law in Venezuela
The Global Property Guide looks at inheritance from two angles: taxation, and what inheritance laws apply to foreigners leaving property in Venezuela: what restrictions there are and whether making a will is advisable.
INHERITANCE TAX
How high is income tax on residents in Venezuela?
There are gift and inheritance taxes in Venezuela. The tax rates vary depending on the value of the inheritance and the relationship between the benefactor and the beneficiary.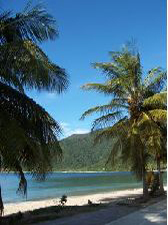 The taxable inheritance is computed by deducting the following from the market value of the gross estate:
Any debts owed by the deceased, including taxes (as duly substantiated by proper documents)
Death, funeral, and related expenses
Attorney´s fees incurred during the process of allocating the inheritance and assessing the tax liabilities
The inheritance tax is levied on the gross share of each recipient. The recipients are classified into different categories, depending on their relation with the deceased:
Category I: spouse, direct ascendants, direct descendants, adopted child
Category II: siblings, nephews, nieces
Category III: uncles, aunts, first cousin
Category IV: any other person
The taxation of residents in Venezuela is in tax units (unidadestributarias, TU), which is an adjustment index, whose monetary value changes depending in the annual inflation.
The tax unit or TU (unitariatributaria) for 2021 is VES20,000 (US$2,003).
The tax unit or TU (unitariatributaria) for 2020 is VES1,500 (US$150).
The tax unit or TU (unitariatributaria) for 2019 is VES50 (US$5).
INHERITANCE TAX

TAX RATE

TAX RATES FOR DIFFERENT CATEGORIES

IN TAX UNITS, (TU)

I

II

III

IV

Up to 15

1%

2.5%

6%

10%

15 - 65

2.5%

5%1

2.5%

15%

65 - 165

5%

10%

20%

25%

165 - 415

7.5%

15%

25%

30%

415 - 915

10%

20%

30%

35%

915 - 1,915

15%

25%

35%

40%

1,915 - 5,915

20%

30%

40%

45%

Over 5,915

25%

40%

50%

55%
Venezuela - More data and information