Total transaction costs are high in Venezuela
How high are realtors´ and lawyers´ fees in Venezuela? What about other property purchase costs?
Transaction Costs

Who Pays?
Legal Fee
1.50% - 2.50%
buyer
SAREN
0.45%
buyer
Income Tax
0.50%
buyer
Real Estate Agent´s Fee
5.00%
seller
Municipal Solvency Certificate
3.93% - 5.24%
seller
Certificate of Encumbrances
2.1% - 2.6%
seller
Costs paid by buyer
2.45% - 3.45%
Costs paid by seller
11.03% - 12.84 %
ROUNDTRIP TRANSACTION COSTS
13.48% - 16.29%
See Footnotes
Source: Global Property Guide
How difficult is the property purchase process in Venezuela?
Any foreigner can buy a property in Venezuela with just a valid passport, a tourist visa and a Registro de Informacion Fiscal (RIF). The RIF is a fiscal identification for all persons, and can be obtained for free by request at any Tax Administration office or the Servicio Nacional Integrado de Aministracion or through a lawyer. Foreigners may also buy indirectly, through local companies or through foreign companies.
When you have chosen a property, inform your real estate agent and apply formally with a written document (informe de la documentacion). Require the real estate agent to be present to assist in the negotiation and closing of the deal, including the mode of payment. The real estate agent should mediate in all negotiations between you, and the seller of the property.
It is best to negotiate with a seller through an "opcion a compra" or "option to buy", which legally "locks" both seller and buyer. The seller has to sell and you have to buy. It also "locks" the price. An "option a compra" usually requires a deposit of between 10% and 30% of the agreed selling price.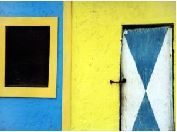 Buyers pay in advance all registration fees and legal expenses and the seller is obligated to deliver the property free of lien. A buyer is expected to pay in cash in advance in local currency from 1% to 3%, to handle everything up to and including closing.
After the final document has been signed, it is notarized by the notary public, and the buyer is now the legal owner, and the title or deed is handed over by the seller.
The Certificate of Encumbrances is not required by law but is usually practiced and requested by purchaser.
Fundamental Guidelines when buying a property in Venezuela by the Real Estate Chamber of Venezuela (Comision de Intermediacion y Asesoria Inmobiliaria de la Camara Inmobiliaria de Venezuela):
Financial Commission - If the deal is paid through credit, the buyer should see that the commission to the bank or other financial institution is cancelled.
Insurance - In the case of property acquisition through mortgage, there is a need for insurance against fire and earthquake. Insurance agencies normally charge a year in advance.
Margarita Island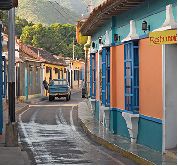 Margarita Island, a piece of paradise in the Caribbean belonging to Venezuela, is very popular with foreigners. It lies off the northern coast of Venezuela, and is the most southerly of all the Caribbean islands. Its location means that it is out of the hurricane belt and offers low humidity and low rainfall. A duty free status was granted in 1966 and then upgraded to free port status in 1976. Transport is via Caracas international airport, or by modern ferries.
The whole process of registering a property in Venezuela can be completed in around 38 days.
---

Footnotes to Transaction Costs Table

The round trip transaction costs include all costs of buying and then re-selling a property ´ lawyers´ fees, notaries´ fees, registration fees, taxes, agents´ fees, etc.


Legal Fee
Legal fees are levied at around 1.50% to 2.50% of the property value.
LEGAL FEE

PROPERTY VALUE, VEF (US$)

RATE

Up to 100 (US$16)
VEF30 (US$5)
100 to 2,000 (US$318)
2.50%
2,000 - 5,000 (US$794)
2.00%
Over 5,000 (US$794)
1.50%
Venezuela - More data and information