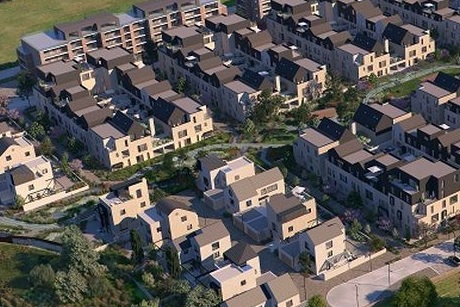 Trend: house prices down 0.13% y-o-y in Q3 2018
The average selling price of apartments in Romania dropped 0.13% during the year to Q3 2018, a sharp turnaround from last year's 9.36% growth, amidst slowing demand. In fact, it was the first annual decline since Q1 2015. In a quarterly basis, Romanian house prices rose by 1.39% during the latest quarter.
House price growth averaged 8.7% annually from 2015 to 2017. Romania's strong performance over the past three years is a rebound from previous dramatic falls. House prices plunged by 24.22% in 2009, 22.08% in 2010, 6.99% in 2011, 5.96% in 2012, 10.43% in 2013, and 1.59% in 2014. It was only in 2015 that the housing market began to recover.
Analysis: Residential demand slowing
Demand for housing, especially in Romania's six largest cities, rose strongly by about 5% to 10% in 2017 from a year earlier, according to local real estate experts. However in Q3 2018, demand for residential properties in the country's main cities dropped 2% from a year earlier, with the biggest declines recorded in Constanta (-18%), Iasi (-9%), Brasov (-7%), and Timisoara (-3%), according to real estate portal imobiliare.ro. In Bucharest, demand was almost stable.
Rents, rental yields: good yields at 6.07%
Bucharest apartment costs are low, at around €1,591 per sq. m.
Romania: city centre apartment, buying price, monthly rent (120 sq. m)
Buying price
Rate per month
Yield
Bucharest
€ 190,920
€ 966
6.07%
Recent news: Romania's economy expanded by 6.9% in 2017, the highest level since 2008, amidst strong private consumption, supported by indirect tax cuts and wage hikes. In Q3 2018, Romania recorded the highest growth in the European Union (EU) of 1.8% from the previous quarter, according to the Eurostat. On an annual basis, the economy grew by 4.3% in Q3 2018, according to the country's National Institute of Statistics. Economic growth is projected at 3.6% this year and 3.8% in 2019, according to the European Commission.