House prices up by 5.19% y-o-y in Q2 2020
Canada's housing market is growing stronger again, as the impact of several rounds of market-cooling measures gradually waned. House prices in the country's eleven major cities rose by 5.19% during the year to Q2 2020, in contrast to a y-o-y fall of 1.48% in the previous year. Quarter-on-quarter, house prices increased 2.74% in Q2 2020.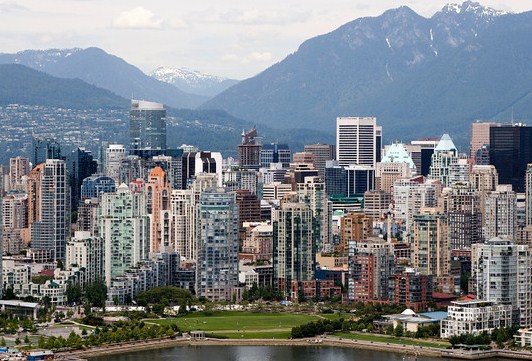 Sales rising strongly, construction activity mixed
Demand has rebounded quickly with sales surging by 30.5% to 62,355 transactions in July 2020 from a year earlier, according to the Canadian Real Estate Association (CREA). In fact it was the highest monthly sales on record since more than four decades ago.
Housing starts fell by 3.6% y-o-y to 105,767 units in the first half of 2020 while completions increased 1.5% to 104,115 units over the same period.
The central bank has taken action repeatedly – raising mortgage downpayment requirements and reducing amortization periods, among others – in an effort to reduce speculative buying and avoid a disastrous housing market crash. This resulted in a sharp slowdown in house price growth in the past two years.
Rents, rental yields: moderate yields, around 4% to 6%
Toronto apartment costs are around $9,409 per sq.m.
Canada: typical city centre apartment buying price, monthly rent (120 sq. m)
Buying price
Rate per month
Yield
Montreal
$348,600
$1,564
5.38%
Toronto
$1,129,080
$3,740
3.98%
Recent news: Sharp economic contraction
In Q2 2020, Canada's economy was estimated to have plunged by a record 12%, following an annualized 8.2% fall in the previous quarter, as consumer spending and business activity ground to a halt due to the COVID-19 pandemic. As such, Bank of Canada (BoC) projects the Canadian economy will shrink by 7.8% this year before bouncing back next year with a 5.1% growth.
In July 2020, the BoC kept its key rate unchanged at 0.25%, after cutting it three times in March 2020 (cumulative rate cut of 150 basis points).