House prices up by 2.92% y-o-y in Q1 2020
Canada's housing market is improving, as the impact of several rounds of market-cooling measures gradually waned. House prices in the country's eleven major cities rose by 2.92% during the year to Q1 2020, in contrast to a y-o-y fall of 0.35% in the previous year and its best performance since Q1 2018. Quarter-on-quarter, house prices rose slightly by 0.9% in Q1 2020.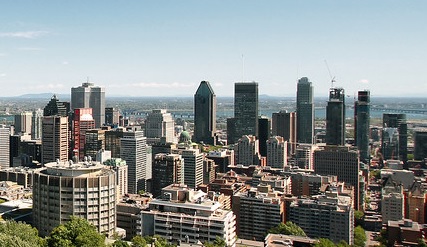 Construction activity remains strong, but sales now falling
Housing starts rose by 7.1% y-o-y to 39,923 units in Q1 2020 while completions increased 4.8% to 43,694 units over the same period. However sales were down by 57.6% in April 2020 from a year earlier, due to the COVID-19 pandemic - the lowest April sales figure since 1984, according to the Canadian Real Estate Association (CREA).
The central bank has taken action repeatedly – raising mortgage downpayment requirements and reducing amortization periods, among others – in an effort to reduce speculative buying and avoid a disastrous housing market crash. This resulted in a sharp slowdown in house price growth in the past two years.
Rents, rental yields: moderate yields, around 4% to 6%
Toronto apartment costs are around $9,409 per sq.m.
Canada: typical city centre apartment buying price, monthly rent (120 sq. m)
Buying price
Rate per month
Yield
Montreal
$348,600
$1,564
5.38%
Toronto
$1,129,080
$3,740
3.98%
Recent news: Sharp economic contraction
In Q1 2020, Canada's economy shrank by an annualized rate of 8.2%, the sharpest decline since Q1 2009, as consumer spending and business activity ground to a halt due to the COVID-19 pandemic. As such, the Conference Board of Canada projects the Canadian economy will shrink by 4.3% this year. The IMF released a grimmer outlook, forecasting the economy would contract by 6.2%.
In June 2020, the BoC kept its key rate unchanged at 0.25%, after cutting it three times in March 2020 (cumulative rate cut of 150 basis points).