In Trinidad and Tobago, law is pro-tenant
This content is archived and no longer updated.
Rents: Can landlord and tenant freely agree rents in Trinidad & Tobago?
Furnished dwelling houses with a monthly rent of TT$1,000 (US$161.29) or less are subject to rent restriction. Unfurnished dwellings with a monthly rent of TT$1,500 (US$241.93) are likewise covered. Under the Rent Restriction Act, rent adjustments for covered dwelling houses are subject to the approval of Rent Assessment Board. Either the landlord or the tenant may apply for a review of rent.
Every tenant and landlord, whether or not the dwelling house is covered by the Rent Restriction Act, is required to register with the Rent Assessment Board. The landlord has to register only once, but the tenant must register every time he signs a contract. If the tenant is unregistered, he loses most of his rights.
Deposits
Rents are paid in advance. The terms for deposit and its return should be specified in the contract.
What rights do landlords and tenants have in Trinidad & Tobago, especially as to duration of contract, and eviction?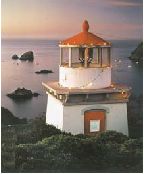 Usual rental agreements last for a year. If the tenant wishes to renew the contract, the tenant must inform the landlord in writing on or before the expiration of the contract.
It is possible that the contract would expire but the landlord and tenant have no intention of ending the tenancy. In the absence of a new contract, the tenancy may be ended by a notice to quit.
If a tenant refuses to leave, the landlord can ask for an eviction notice form the courts. The court will then task the police to assist the landlord in claiming the property.
EVICTION FOR NON-PAYMENT OF RENT

Duration until completion of service of process

54

Duration of trial
103
Duration of enforcement
35
Total Days to Evict Tenant
192
Courts: The Lex Mundi Project
How effective is the Trinidad & Tobago legal system?
The Rent Assessment Board hears cases about rental disputes and landlord and tenant relations.
If the problem is not resolved by the board, both parties can ask for redress from the courts. It is a tedious process with cases lasting for years or even decades.
Legislation
The Rent Restriction (Re-enactment and Validation) Act 2000 amends the Rent Restriction (Dwelling Houses) Act 1981. A Landlord and Tenant Act was passed by Parliament, but it was not proclaimed.
Trinidad and Tobago - More data and information