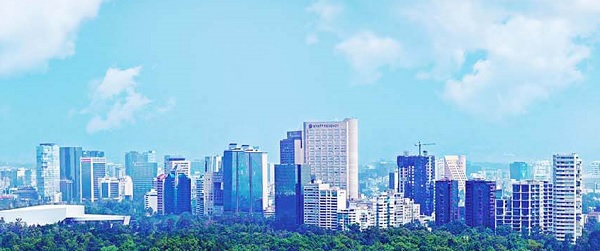 If the volume of Google searches is any indication, Mexico is the most favorite destination for the U.S. citizens looking to buy second homes in the Americas, according to a study.
U.S. citizens carry out nearly 64,000 monthly searches on Google looking for homes in Mexico, according to real estate website Point2Homes. Canada is the second most popular country for Americans followed by Puerto Rico, Costa Rica and Belize.
Puerto Vallarta appears to be the most sought-after destination in Mexico with nearly 10,000 monthly searches for this resort town alone. The city is located on the Pacific coast, in Jalisco state, and is known for beaches, water sports and nightlife scene. The city attracted over a million foreign passengers last year and almost 50% of them were from the U.S.
The second most popular city among U.S. citizens is San Miguel de Allende in Mexico's Guanajuato state with an average of 6,990 monthly real estate searches. The city is known for its arts scene and cultural festivals, and was ranked "the world's best city" by readers of Travel + Leisure magazine in 2017.
San Miguel de Allende is followed by Playa del Carmen in Quintana Roo (with 6,500 monthly searches), Cabo San Lucas in Baja California Sur (with 6,000 monthly searches) and Cancún ( with 5,380 monthly searches).
Monthly searches for Mexico City are only 2,660.
The U.S. citizens are drawn to Mexico not only by pristine beaches, but also by the affordable prices. The average selling price of a home in Mexico is US$40,275, compared to the median price in the United States, which is US$240,500.