Inflation-adjusted house prices were up by 6.73% during the year to Q1 2022
The UK's housing prices continues to rise, amidst strong overall economic growth. Real house prices rose by a healthy 6.73% y-o-y in Q1 2022, following 5.33% growth a year earlier. Quarter-on-quarter, real house prices increased 1.78% during the latest quarter.
In London, while nominal house prices rose by 7.41% y-o-y in Q1 2022, real prices increased only slightly by 1.83%.
All other regions saw real house price rises during the year to Q1 2022.
Wales recorded the biggest growth, with house prices rising by 9.3% (inflation-adjusted) y-o-y in Q1 2022, followed by South West (8.47%), East Anglia (8.29%), Yorkshire and Humberside (7.58%) and East Midlands (7.57%). Strong to modest house price rises were also recorded in Outer South East (6.95%), North West (6.53%), Scotland (6.16%), West Midlands (5.85%), Outer Metropolitan Area (5.65%), North Ireland (5.32%), and North (4.87%).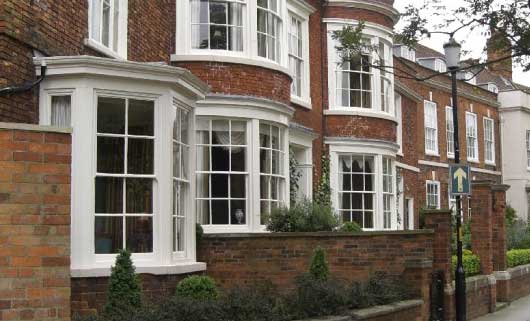 Demand and construction activity falling
Residential property transactions (seasonally-adjusted) in the UK fell by 22% y-o-y to 433,160 in the first four months of 2022, following 42.4% growth during 2021, according to HM Revenue & Customs. In England, which accounts for more than three-fourths of all transactions, residential property sales fell 25.7% to 327,630 in Q1 2022 from a year earlier.
Despite slowing demand, the UK's chronic housing shortage continues to drive the country's strong house price growth, aggravated by a decline in residential construction activity in the past two years due to coronavirus-related restrictions. The government aims to build 300,000 new homes every year, but in 2021, only 216,490 new additional dwellings were built in England, down 11% from a year earlier, according to the Ministry of Housing, Communities & Local Government.
Rents, rental yields: London yields are poor, at around 2.6%
London apartment costs are very expensive, at €18,057 per sq.m.
UK: typical city centre apartment buying price, monthly rent (120 sq. m)
Buying price
Rate per month
Yield
London (Prime Central
$2,166,840
$4,715
2.61%
Recent news. The UK economy grew strongly by 8.7% year-on-year in Q1 2022, up from its 6.6% y-o-y expansion in the previous quarter, buoyed by strong construction and services sectors. Yet on a quarterly basis, the economy advanced by only 0.8% in Q1 2022. Economic growth is projected at a modest 3.7% this year, following strong growth of 7.4% in 2021 and a decline of 9.3% in 2020, according to the International Monetary Fund (IMF).
In May 2022, the Bank of England (BoE) raised its key rate by another 25 basis points to 1%, its highest level in 13 years in an effort to meet its inflation target of 2%. Overall inflation soared to 9% in 12 months to April 2022, up from 7% in March and the highest level since 1982, as food and energy prices continue to surge.