Dubai house prices were up 4.04% during the year to Q2 2022
The UAE's housing market is now growing robustly again, amidst improving economic conditions. In Dubai, inflation-adjusted residential property prices rose by 4.04% in Q2 2022 from a year earlier, following a y-o-y growth of 7.54% in the previous quarter and 2.9% in the same period last year. It was its fifth consecutive quarter of annual price increases after continuously falling from Q1 2015 to Q1 2021. Yet on a quarterly basis, house prices in Dubai fell by 1.4% in Q2 2022.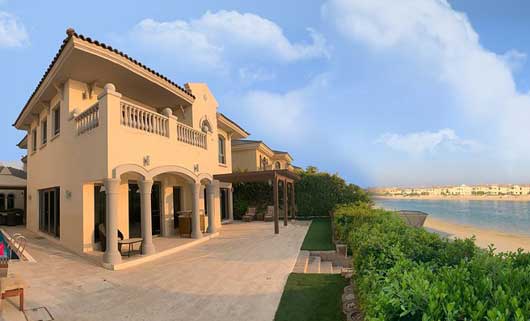 Rosy outlook for Dubai's housing market
Property prices and rents in Dubai are expected to rise strongly this year, on the back of the emirate's strong economy, according to the S&P Global Ratings report. High oil prices provide a boost to the positive investor sentiment in the GCC region.
Dubai's property market has been one of the world's most volatile. Dubai saw one of the world's worst housing crashes from Q3 2008 to Q3 2011 with house prices plunging by 53%. The housing market started to recover by end-2011 with prices rising by a total of 67% until Q4 2014. The housing market has been depressed since. It was only in the second half of 2021 that the housing market showed remarkable improvement.
Rents, rental yields: good yields in Dubai at 5.19%
Dubai apartments are costly at around $5,918 per sq. m.
UAE: typical city centre apartment buying price, monthly rent (120 sq. m)
Buying price
Rate per month
Yield
Dubai
$710,160
$3,070
5.19%
Recent news. The UAE economy grew by 2.3% in 2021 from a year earlier, still inadequate to full offset the 6.1% contraction recorded in 2020. The modest growth was primarily buoyed the recent increase in oil prices and a gradual recovery in tourist arrivals.
The economy is projected to expand by 4.2% this year, amidst strong gains in oil prices and increased oil output, coupled with high vaccination rollout and looser restrictions, according to the Central Bank of the UAE. Non-oil real GDP and real oil GDP are expected to grow by 3.9% and 5%, respectively.