Dubai house prices were up 8.1% during 2021
The UAE's housing market grew strongly in the second half of 2021, amidst improving economic conditions. In Dubai, residential property prices rose strongly by 8.1% in 2021 from a year earlier, in sharp contrast to y-o-y declines of 2.93% in 2020, 4.05% in 2019, and 8.22% in 2018. It was Dubai's biggest annual boost since 2014. During the latest quarter, house prices in Dubai rose slightly by 0.88% q-o-q.
Dubai's property market has been one of the world's most volatile. Dubai saw one of the world's worst housing crashes from Q3 2008 to Q3 2011 with house prices plunging by 53%. The housing market started to recover by end-2011 with prices rising by a total of 67% until Q4 2014. The housing market has been depressed since.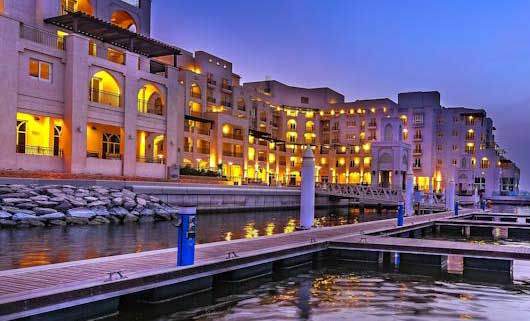 Government regulations
Regulations slowed the housing market's in recent years. The Federal Mortgage Cap, introduced in 2013, slowed the pace of residential value appreciation in Abu Dhabi and Dubai, followed by the Dubai Land Department recently doubling property registration fees from 2% to 4%. Then 5% the application in January 2018 of value added tax (VAT) to home sales after three years of a project´s completion was another factor. Sales within three years of completion have 0% VAT rate.
In 2021, the Dubai Land Department unveiled a new draft law which aims to freeze rents for three years.
Rents, rental yields: good yields in Dubai at 5.19%
Dubai apartments are costly at around $5,918 per sq. m.
UAE: typical city centre apartment buying price, monthly rent (120 sq. m)
Buying price
Rate per month
Yield
Dubai
$710,160
$3,070
5.19%
Recent news. The UAE economy grew by a modest 2.1% in 2021, still inadequate to full offset the 6.1% contraction recorded in 2020. The recent increase in oil prices and a gradual recovery in tourist arrivals are helping the economy's growth.
The economy is projected to expand by 4.2% this year, as the high vaccination rollout, looser restrictions and pent-up demand boost household consumption and investment, according to the Central Bank of the UAE.