Inflation-adjusted house prices were up by 5.56% during 2020
Despite the pandemic, UK real house prices rose by 5.56% during 2020, in contrast to the previous year's 0.58% decline – the best performance since 2013. Quarter-on-quarter, real house prices increased 2.26% during the latest quarter.
London saw a sharp turnaround, with house prices rising by 5.3% (inflation-adjusted) during 2020 to an average of £486,562 (US$673,499) – in contrast to a y-o-y fall of 3.2% in 2019. However there is a significant contrast between inner London (falling) and outer London (rising).
All other regions saw house prices rises during 2020.
East Midlands saw the biggest growth, with house prices rising by 7.6% (inflation-adjusted) during 2020, followed by Outer South East (7.08%), North West (7.07%), Yorkshire and Humberside (6.71%), West Midlands (6.47%), Wales (5.7%), South West (5.55%), North (5.54%), East Anglia (5.5%), Northern Ireland (5.01%), Outer Metropolitan Area (4.67%), and Scotland (2.24%).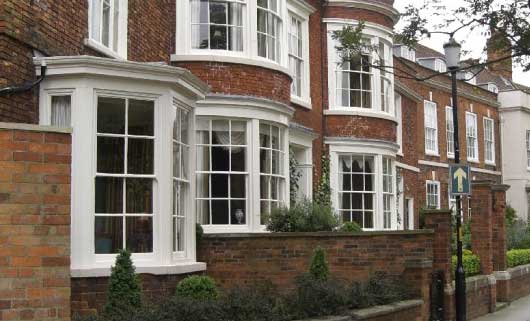 Demand and supply are weak
Demand is actually falling due to the pandemic. During 2020, residential property transactions in the UK fell by about 11%, to around 1,047,490, following a 1.2% decline in the prior year, according to HM Revenue & Customs. In England, transactions dropped 10% to 989,800 in 2020 from a year earlier.
Before the pandemic, demand has already been weak, falling by 1.2% in 2019 and 2.3% in 2018, due to volatile political and economic environment surrounding the Brexit deal.
One of the main reasons of the strong growth in house prices despite weak demand is the chronic housing shortage in the country, aggravated by a further decline in residential construction activity last year due to coronavirus-related restrictions. During the year to Q3 2020, dwelling starts plummeted by 25% to 120,100 units, according to the Ministry of Housing, Communities & Local Government. Completions also fell by 18% to 145,430 dwelling units over the same period.
Rents, rental yields: London yields are poor, at around 2.6%
London apartment costs are very expensive, at €18,057 per sq.m.
UK: typical city centre apartment buying price, monthly rent (120 sq. m)
Buying price
Rate per month
Yield
London (Prime Central
$2,166,840
$4,715
2.61%
Recent news. The UK economy is struggling, with real GDP down 9.9% in 2020 from a year earlier, the biggest annual decline on record, according to the Office for National Statistics. With the resurgence of infections, the International Monetary Fund (IMF) recently downgraded its 2021 economic growth forecast for the UK to 4.5%, down from its initial projection of a 5.9% growth.
In February 2021, the Bank of England (BoE) kept its key rate unchanged at its current record-low level of 0.1%, following two consecutive rate cuts in March 2020 totalling to 65 basis points, in an effort to boost the struggling economy.
The UK voted to leave the European Union (EU), its biggest trading partner, in 2016 and officially left the trading bloc on January 31, 2020 but continued previous trading arrangements until December 31, 2020. With Brexit now in full effect, businesses and exporters are struggling to adapt to the new trading arrangements. Based on EU's Winter 2021 Economic Forecast, the exit of the UK from the bloc will result in a GDP loss of 0.5% for the EU by 2022 and of 2.25% for the UK over the same period.