Real house prices up 13.83% y-o-y in 2021
The Netherlands' house prices continue to accelerate, with supply unable to keep up with strong demand. The average purchase price of all dwellings rose by 13.83% during 2021, sharply up from the previous year's 7.33% growth, and the country's best showing since 1999. Yet on a quarterly basis, house prices fell slightly by 0.39% during the latest quarter.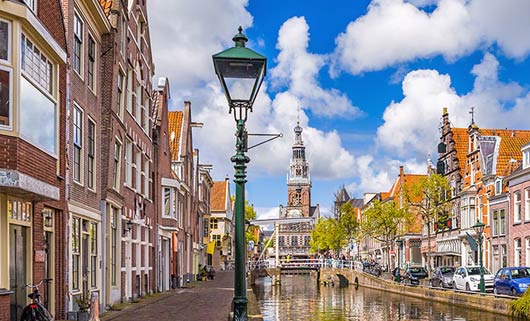 Home sales slowing amidst supply shortages
In 2021, the number of dwellings sold fell by 4% y-o-y to 226,087 units, following 7.7% growth in 2020, according to Statistics Netherlands (CBS). Yet it remains one of the highest sales ever recorded.
During 2021, dwelling completions fell by 1.9% from a year earlier, to 68,633 units – inadequate to meet the huge demand. The housing shortage in the Netherlands was estimated at about 200,000 units this year.
Rents, rental yields: attractive yields for a developed economy at 3.7% to 6.4%
Amsterdam apartment costs are around €6,900 per sq. m.
Netherlands: typical city centre apartment buying price, monthly rent (120 sq. m)
Buying price
Rate per month
Yield
Amsterdam
€ 828,240
€ 2,569
3.72%
The Hague
€ 438,360
€ 2,050
5.61%
Recent news: The Dutch economy grew by 5.9% in 2021 from a year earlier, a partial recovery from the huge 8.2% contraction seen in 2020, thanks to a strong rebound in household consumption and exports, as well as public consumption and investments.
The economy is projected to grow by 6% this year and by another 5% in 2023, according to the European Commission. The Dutch economy grew by an annual average of just 1.4% from 2010 to 2019.