House prices up 11.05% during the year to Q1 2022
After nine years of strong house price growth, the U.S. housing boom continues to strengthen. The S&P/Case-Shiller seasonally-adjusted national home price index surged by 11.05% y-o-y in Q1 2022 (inflation-adjusted), up from the previous year's 10.58% growth and one of the biggest y-o-y increase ever recorded.
This is supported by figures released by the Federal Housing Finance Agency, whose seasonally-adjusted purchase-only U.S. house price index rose by 9.97% y-o-y in Q1 2022 (inflation-adjusted), slightly down from the previous year's 10.96% growth.
The S&P/Case-Shiller index rose by 2.63% q-o-q in Q1 2022, while the FHFA index increased 2.24%.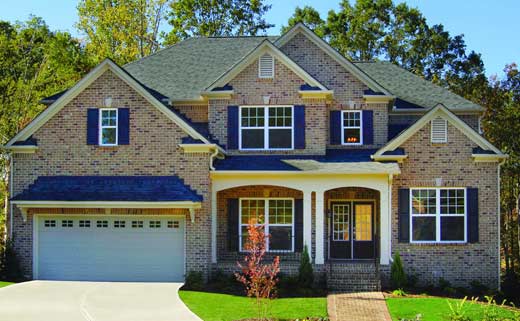 Sentiment weaker amidst increasing mortgage rates, building costs
In April 2022, existing home sales fell by 2.4% from the previous month and by 5.9% from a year earlier to a seasonally-adjusted annual rate of 5.61 million units. Likewise, sales of new single-family houses fell by 26.9% y-o-y to a seasonally-adjusted annual rate of 591,000 units in April 2022.
U.S. homebuilder sentiment fell by 8 points to 69 in May 2022, the steepest drop since April 2020, amidst rising mortgage rates and building materials costs, according to the National Association of Home Builders (NAHB)/Wells Fargo Housing Market Index (HMI). A reading of 50 is the midpoint between positive and negative sentiment.
Sentiment declined in all regions except the Northeast.
Housing affordability continues to deteriorate with mortgage rates reaching their highest level since 2009 and asking prices continuing to rise. The persistent increase building materials prices is aggravating the situation.
"The housing market is facing growing challenges," said NAHB chief economist Robert Dietz. "Building material costs are up 19% from a year ago; in less than three months mortgage rates have surged to a 12-year high, and based on current affordability conditions, less than 50% of new and existing home sales are affordable for a typical family."
Rents, rental yields: poor yields in New York, at 2.91%
New York apartment costs are very high, at around $17,191 per sq. m.
U.S.: city centre apartment buying price, monthly rent (120 sq. m)
Buying price
Rate per month
Yield
New York
$ 2,037,340$
4,942
2.91%
Recent news: In Q1 2022, the U.S. economy contracted by an annual rate of 1.4%, in sharp contrast to 6.9% growth the previous quarter, amidst declines in fixed investment, defense spending and a record trade imbalance, according to the preliminary estimate released by the Bureau of Economic Analysis (BEA). The rise in Covid omicron infections during the start of the year, coupled with surging inflation and the Russian invasion of Ukraine, contributed to the surprise contraction.
Because of this, the International Monetary Fund (IMF) projects a modest US growth of 3.7% this year, down from the previous year's 5.7% expansion.