Prices of 3-bedroom condominium units in Makati CBD down 1.03% y-o-y in 2019
After eight years of uninterrupted house price rises, the Philippines' housing market is now cooling rapidly. The average price of 3-bedroom condominium units in Makati CBD fell by 1.03% during 2018, a sharp turnaround from the prior year's 9.75% growth. In fact, it was the first y-o-y decline since 2010. Though quarter-on-quarter, house prices rose strongly by 8.27% in Q4 2019.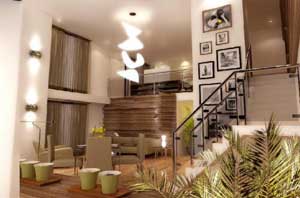 Demand expected to remain stable
Take-up is expected to remain stable in Rockwell Centre, Makati CBD, Bay Area and Fort Bonifacio, mainly driven by demand from the offshore gaming and outsourcing segments, according to Colliers International.
Makati CBD property prices have risen by almost 132% from 2010 to 2018, amidst strong demand and rapid economic growth.
Rents, rental yields; good yields at 6.13%
Metro Manila apartment costs are moderate, at around $3,952 per sq. m.
Philippines: typical city centre apartment buying price, monthly rent (120 sq. m)
Buying price
Rate per month
Yield
Metro Manila
$474,240
$2,422
6.13%
Recent news: The Philippines' economic growth slowed to an eight-year low of 5.9% during 2019, following a 6.2% growth in 2018, mainly due to the delayed implementation of the 2019 national budget and soft global markets caused by the US-China trade war. Recently, the International Monetary Fund (IMF) maintained its 2020 growth forecast for the Philippines at 6.3%, even as the COVID-19 outbreak is expected to negatively affect tourism. The government is even more optimistic, targeting an economic growth of 6.5% to 7.5% this year.
In early February 2020, the Bangko Sentral ng Pilipinas (BSP), the country's central bank, cut the overnight reverse repurchase (RRP) facility by 25 basis points to 3.75%, in an effort to buoy the slowing economy.