House prices were down by 2.64% during the year to Q3 2022
Nationwide house prices fell by 2.64% in Q3 2022 from a year earlier, in inflation-adjusted terms, following year-on-year declines of 2.25% in Q2 and 1.48% in Q1. On a quarterly basis, house prices were almost unchanged during the latest quarter.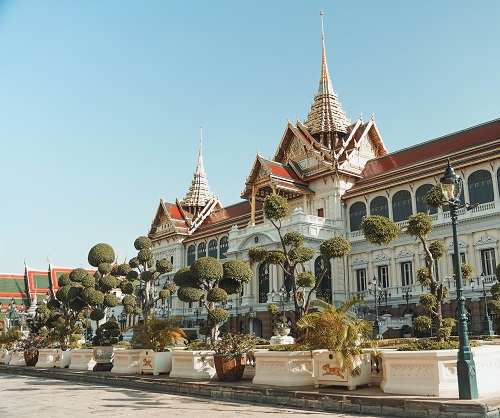 Demand falling; construction activity weak
Property transactions are falling sharply. In the first three quarters of 2022, the total value of land and building transactions recorded nationwide fell by nearly 35% y-o-y to THB560.65 billion (US$15.96 billion), based on figures from the Bank of Thailand (BoT). All regions registered falling transactions.
Nationwide condominium registrations fell by 3.8% to 38,687 units in the first three quarters of 2022 from a year earlier, following a 41.8% decline during the full year of 2021, according to the BoT. Despite the aggregate fall, condominium registrations in the city centre actually rose strongly by 30.4% y-o-y to 25,493 units, in sharp contrast to the 56.4% fall seen during 2021.
Rents, rental yields: yields are moderate in Bangkok at and average of 4.55%
Thailand.: city centre apartment, buying price, monthly rent (2-BR apartments)
Buying price
Rate per month
Yield
Bangkok
$ 347,368
$ 1,316
4.55%
Recent news. Thailand's economy expanded by 4.5% in Q3 2022 from a year earlier, up from year-on-year growth of 2.5% in Q2 and 2.3% in Q1, primarily driven by robust private spending, increased fixed investment and recovering tourism, according to the National Economic and Social Development Council. Southeast Asia's second largest economy grew by just 1.6% during 2021 – among the lowest in the region.
The economy is projected to grow by 3.2% this year and by 3.7% in 2023, according to the Bank of Thailand.
In November 2022, the Bank of Thailand raised its benchmark interest rate by 25 basis points to 1.25%, marking its third rate hike in nearly four years to rein in inflationary pressures. Nationwide inflation eased to 5.55% in November 2022, after reaching a 14-year record high of 7.86% in August 2022.