House prices were down by 2.25% during the year to Q2 2022
Nationwide house prices fell by 2.25% in Q2 2022 from a year earlier, down from the previous year's slight growth of 0.77% and the worst showing since Q2 2012. On a quarterly basis, house prices dropped 0.8% in Q2 2022.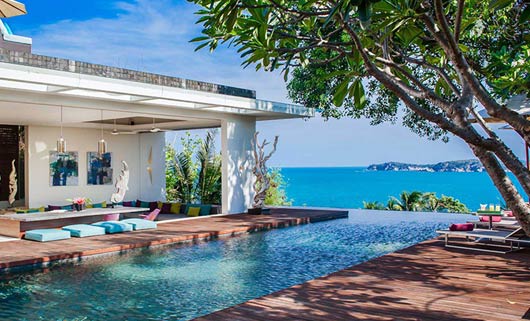 Demand growth slowing; construction activity falling
As of Q2 2022, the total amount of property credit outstanding rose by a modest 2.3% y-o-y to THB 3.42 trillion (US$125.75 billion), following annual rises of 3.4% in 2021, 5.7% in 2020 and 5.2% in 2019, according to the Bank of Thailand (BoT).
Residential construction activity has been hampered by the pandemic. Nationwide condominium registrations fell sharply by 29.1% to 22,825 units in the first half of 2022 from a year earlier, following annual declines of 41.8% in 2021 and 8.1% in 2020, according to BoT. In Bangkok Metropolis, condo registrations fell by a modest 4.4% y-o-y in H1 2022, after falling by a huge 56.4% during 2021.
Rents, rental yields: yields are good in Bangkok at 8.05%
Bangkok apartment costs are moderate, at around $3,638 per sq. m.
Thailand.: city centre apartment, buying price, monthly rent (120 sq. m)
Buying price
Rate per month
Yield
Bangkok
$ 436,560
$ 1,837
8.05%
Recent news. Thailand's economy expanded by a modest 2.5% in Q2 2022 from a year earlier, slightly up from the previous quarter's 2.3% growth, primarily buoyed by increased private consumption and recovering tourism due to loosening Covid-19 curbs, according to the National Economic and Social Development Council. Southeast Asia's second largest economy grew by just 1.6% during 2021 – among the lowest in the region.
This year, the economy is projected to grow by 3.3%, according to the Bank of Thailand.
In August 2022, the Bank of Thailand raised its benchmark rate by 25 basis points to 0.75%, marking its first rate hike in nearly four years to rein in inflationary pressures. In June 2022, nationwide inflation soared to 7.66%, the highest since July 2008.