House prices up by 6.95% during the year to Q3 2021
Nationwide real house prices rose by 6.95% in Q3 2021 from a year earlier, slightly up from the previous year's 6.73% growth. It was the twelfth consecutive quarter of y-o-y increases. Quarter-on-quarter, house prices increased 1.42% during the latest quarter.
The housing market slowed in recent years, after dramatic government measures to curb speculative house purchases.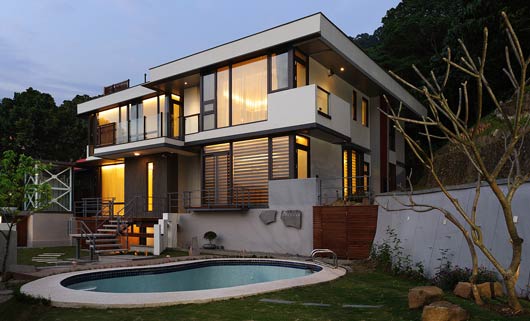 Demand continues to rise
In the first ten months of 2021, housing transactions in Taiwan's six major cities rose by 7.3% to 213,994 units from the same period last year, according to Sinyi Realty Inc. During 2020, housing transactions were estimated to have reached 250,000 units – the highest level in six years.
To prevent speculative buying, the government unveiled amendments to the Income Tax Act on July 1. Under the new regulations, a tax of 45% will be paid on gains from the sale of property within two years of purchase and 35% for gains made after two years.
Rents, rental yields: amazingly low yields in Tapei at 1.57%
Taipei apartment costs are at $7,112 per sq. m.
Taiwan: typical city centre apartment buying price, monthly rent (120 sq. m)
Buying price
Rate per month
Yield
Taipei
$853,440
$1,117
1.57%
Recent news. The repercussions of the COVID-19 outbreak has been milder in Taiwan than in neighbouring countries, with the Taiwanese economy still growing by 2.98% in 2020. The Directorate General of Budget, Accounting and Statistics (DGBAS) has upgraded its 2021 economic forecast to 6.09% - the highest since 2010. Taiwan's economy grew by 3.7% y-o-y in Q3 2021, following annual increases of 7.76% in Q2 2021, 9.2% in Q1 2021, 5.09% in Q4 2020 and 4.26% in Q3 2020, thanks to resilient exports of electronic parts and tech products.