House prices up by 10.79% during the year to Q2 2022
Nationwide real house prices rose strongly by 10.79% in Q1 2022 from a year earlier, up from the previous year's 8.49% growth and its second best showing since Q4 2013. Quarter-on-quarter, house prices increased slightly by 0.78% during the latest quarter.
The housing market slowed in recent years, after dramatic government measures to curb speculative house purchases. It started to gain momentum again starting the second half of 2020, despite the Covid-19 pandemic.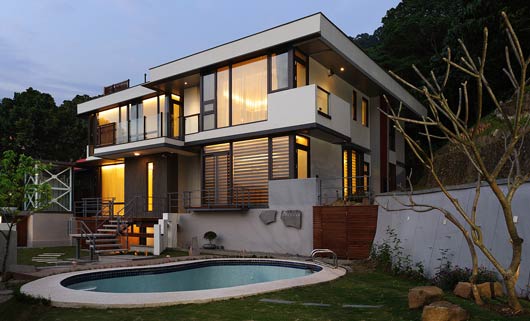 Demand remains stable despite market-cooling measures
In the first five months of 2022, property transactions in Taiwan's six major cities – Taipei, New Taipei, Taoyuan, Taichung, Tainan and Kaohsiung – rose slightly by 0.7% y-o-y to 110,201 units, according to leading real estate agency Taiwan Realty, despite the introduction of market-cooling measures.
To prevent speculative buying, the government unveiled amendments to the Income Tax Act recently, which came into force on July 1, 2021. Under the new regulations, a tax of 45% will be paid on gains from the sale of property within two years of purchase and 35% for gains made after two years. Moreover, the central bank also imposed a fourth round of selective credit controls in December 2021 to slow the housing market.
Rents, rental yields: amazingly low yields in Tapei at 1.57%
Taipei apartment costs are at $7,112 per sq. m.
Taiwan: typical city centre apartment buying price, monthly rent (120 sq. m)
Buying price
Rate per month
Yield
Taipei
$853,440
$1,117
1.57%
Recent news. Taiwan's economy grew by 3.05% year-on-year in Q2 2022, following annual expansions of 3.72% and 5.32% in the previous two quarters, according to the country's national statistics agency. It was the lowest growth since Q2 2020, amidst supply chain woes, a surge in domestic Covid-19 cases, and slowing global demand for electronics.
As such, the government recently downgraded its 2022 growth projections for Taiwan for the second time to 3.76%, from its earlier estimates of 3.91% and 4.42%. During 2021, the Taiwanese economy grew by 6.28%, its fastest pace in more than a decade, mainly driven by strong tech exports during the Covid-19 pandemic to support people working and studying from home as well as improved consumer confidence.