House prices up 2.08% y-o-y in Q2 2019
Spanish house prices rose by 2.08% during the year to Q2 2019, after y-o-y increases of 2.53% in Q1 2019, 5.25% in Q4 2018, 2.39% in Q3, 4.01% in Q2, and 2.37% in Q1. Quarter-on-quarter, house prices fell slightly by 0.15% in Q2 2019.
After eight long years of house price declines, Spain's housing market finally returned to growth in Q1 2016. Spanish house prices had fallen by a total of 41.9% (46.8% inflation-adjusted) from Q4 2007 to Q3 2015, based on figures from TINSA. There were 31 consecutive quarters of y-o-y declines.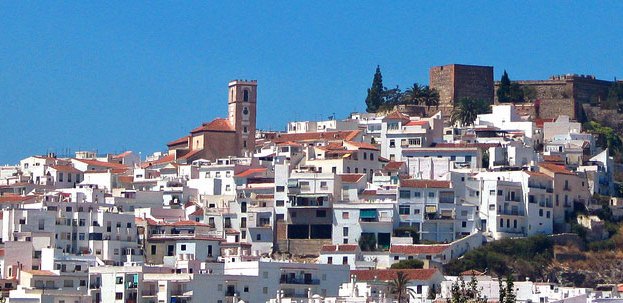 Demand and supply remain strong.
Home sales in Spain rose by 10.3% in 2018 from a year earlier, following y-o-y rises of 15.4% in 2017, 14% in 2016 and 11.5% in 2015, according to the Instituto Nacional de Estadistica (INE). The continued increase in transactions was mainly driven by foreigners buying homes on the coast and in cities like Barcelona and on the Costa del Sol, one of the country's most popular areas with overseas purchasers. Most foreign homebuyers are Britons, French, Germans, Belgians, Italians and Swedes.
Because of rising demand, construction activity is picking up again. During 2018, the number of residential building licenses increased by 10.6% to 27,584 units, respectively.
Rents, rental yields: yields in Barcelona and Madrid are now moderately good at 4.40% to 5.15%
Madrid apartment costs are around €4,382 per sq. m.
Spain: typical city centre apartment buying price, monthly rent (120 sq. m)
Buying price
Rate per month
Yield
Barcelona
€ 570,480
€ 2,092
4.40%
Madrid
€ 525,840
€ 2,060
4.70%
Recent news. The Spanish economy grew by about 2.6% in 2018, after growth rates of 3% in 2017, 3.2% in 2016, 3.6% in 2015, and 1.4% in 2014. The European Commission expects Spain's economy to expand by 2.3% this year and by another 1.9% in 2020.
In April 2019, Spain's governing Socialists have won the country's third election in four years, but remain short of a majority. Prime Minister Pedro Sánchez's party polled 29% and will need the help of either the centre right or left-wing Podemos and regional parties to form a government. But in July 2019, PM Sánchez has failed to secure the parliamentary votes required to form a government after a coalition deal was rejected, causing frustration at home and concern in the EU. PM Sánchez has until September 23 to find a solution or face another general election in November.