House prices were up 4.2% during the year to Q2 2022
After a surge in house prices in recent years, South Korea's housing market is now slowing rapidly, amidst the recent introduction of stricter lending criteria and interest rate hikes. House prices rose by 4.2% in Q2 2022 from a year earlier, a sharp slowdown from the previous year's 14.96% growth. On a quarterly basis, house prices fell by 1.53% in Q2.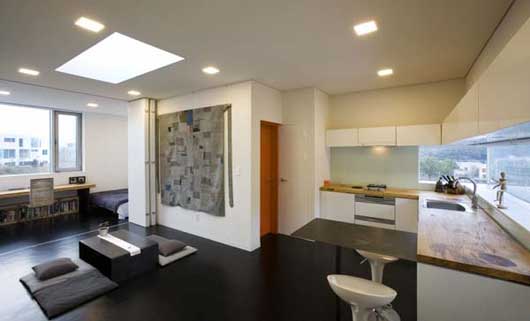 Market-cooling measures
The housing market is slowing rapidly, mainly due to the recent imposition of market-cooling measures. In December 2021, the Financial Services Commission (FSC) unveiled its decision to apply stricter rules for jeonse loans – a housing lease system whereby tenants pay a refundable lumpsum deposit instead of monthly rent on a two-year contract. Then in early-2022, banks announced stricter lending rules for borrowers. For instance, borrowers with total loans of over 200 million won that need to repay more than 40% of their annual income in principal and interest are barred from getting additional loans.
In August 2022, Bank of Korea (BOK) raised its key interest rate by 25 basis points to 2.5%, its seventh consecutive rate hike since August 2021 and the highest level since May 2013, in an effort to rein in inflationary pressures. Overall inflation rose to 6.3% in July 2022, the highest level since November 1998 during the Asian Financial Crisis, due to a surge in energy and food prices.
Rents, rental yields: data unavailable in S. Korea
Recent news. South Korea's trade-reliant economy expanded by better-than-expected 2.9% in Q2 2022 from a year earlier, following year-on-year expansions of 3% in Q1 2022 and 4.2% in Q4 2021, amidst robust private and government spending, according to BOK. On a quarterly basis, the economy grew by 0.7% in Q2 2022.
The BOK expects the economy to grow by a modest 2.6% in 2022, following a 4% expansion in 2021 and a 0.9% contraction in 2020.