House prices up 14.28% during 2020
House prices in Slovakia rose strongly by 14.28% in 2020 from a year earlier, a sharp improvement from the previous year's modest 3.34% growth and its biggest annual growth since 2007. On a quarterly basis, real house prices rose by 3.27% during the latest quarter.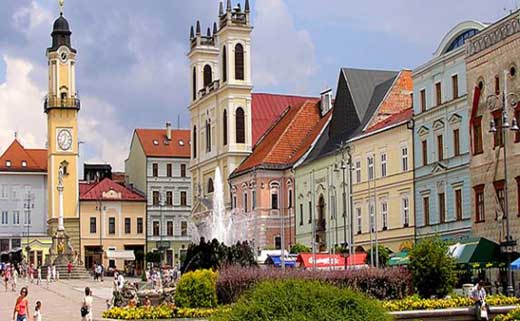 Demand remains strong.
Despite the impact of a very severe pandemic, property demand, both from local and from foreign investors, remains fundamentally strong.
In 2020, the total outstanding amount of housing loans rose by 9% to about €33.8 billion (US$ 41 billion) from a year earlier, following a growth of 9.7% in 2019, according to the European Central Bank (ECB). Despite this, Slovakia still has one of the lowest mortgage-debt-to-GDP ratios in the EU, at less than 38% of GDP in 2020, far lower than EU 28's ratio of about 50%.
Rents, rental yields; moderate yields at 4.53%
Bratislava apartment costs are low at around €2,911 per sq. m.
Slovak Rep: typical city centre apartment buying price, monthly rent (120 sq. m)
Buying price
Rate per month
Yield
Bratislava
€ 349,320
€ 1,320
4.53%
Recent news: The Slovak Republic's economy contracted by about 5.9% during 2020, in contrast to expansions of 2.4% in 2019, 3.9% in 2018 and 3% in 2017, as the COVID-19 pandemic delivered a heavy blow to economic activity.
The European Commission expects Slovak Republic to grow by 4% this year and by another 5.4% in 2022. The National Bank of Slovakia has a more optimistic forecast of a 5.7% expansion this year.