House prices up by 2.4% y-o-y in Q1 2020
Singapore's real house prices rose by 2.4% during the year to Q1 2020, following annual rises of 1.9% in Q4 2019, 1.67% in Q3, 0.67% in Q2 and 2.43% in Q1. Yet on a quarterly basis, house prices declined slightly by 0.47% during the latest quarter.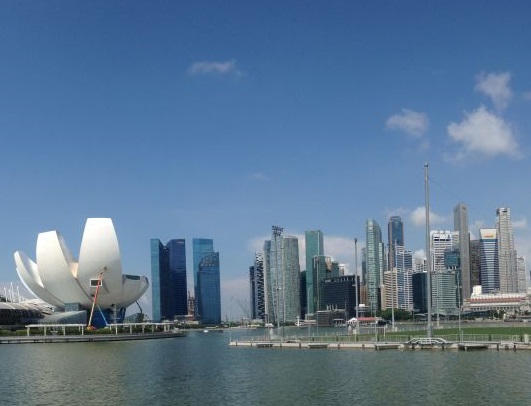 Demand is rising strongly
In the first quarter of 2020, total home sales, which include new sales, sub-sales and resales, rose by 14.1% y-o-y to 4,269 units, following declines of 13.5% in 2019 and 11.5% in 2018, according to the Urban Redevelopment Authority (URA).
In Q1 2020, there were a total of 374,925 housing units available in Singapore, up by 0.4% from the previous quarter, according to URA. Of which 354,603 units are occupied, while the remaining 20,322 units are available, making up a 5.4% vacancy rate (down from 5.5% in Q4 2019, 6.1% in Q3, 6.4% in Q2, and 6.3% in Q1).
Rents, rental yields: yields are poor in Singapore at 3.3%
Singapore apartment costs are high, at around $14,373 per sq. m.
Singapore: typical city centre apartment buying price, monthly rent (120 sq. m)
Buying price
Rate per month
Yield
Singapore
$1,724,760
$4,736
3.30%
Recent news. Singapore's economy contracted by 0.7% in Q1 2020 from a year earlier, in contrast to a 1% growth in Q4 2019 and the first decline since the global financial crisis, amidst the coronavirus outbreak.
Recently, the Ministry of Trade and Industry (MTI) revised down its economic projections for Singapore to a contraction of between 4% and 7%, worse than its earlier estimate of -1% to -4% and would be country's worst recession since independence.