House prices up by 2.05% during 2022
Singapore's housing market is now cooling again, amidst falling property demand. The nationwide real house prices rose by 2.05% year-on-year in 2022, a slowdown from an annual increase of 6.4% in 2021. On a quarterly basis, real house prices fell slightly by 0.34% during the latest quarter.
Singapore's house prices rose by almost 20% (inflation-adjusted) from 2016 to 2021, after falling by almost 10% in the three years prior.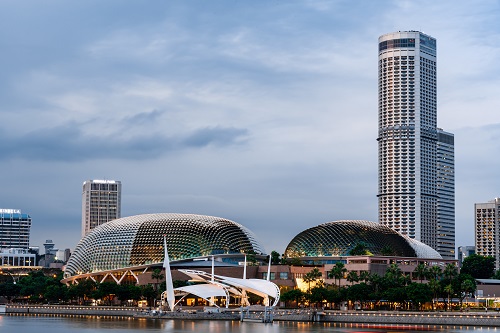 Demand is now falling sharply
During 2022, total home sales, which include new sales, sub-sales and resales, plunged by 34.8% year-on-year to 21,890 units, in sharp contrast to a huge 60.5% increase in 2021, according to figures released by the Urban Redevelopment Authority (URA).
There were a total of 391,198 housing units available in Singapore in Q4 2022, up by 1.1% from the previous quarter, according to URA. Of which 369,551 units are occupied, while the remaining 21,647 units are available, making up a vacancy rate of 5.5%, down from 5.7% in the previous quarter.
Rents, rental yields: yields are poor in Singapore at 3.3%
Singapore: city centre apartment buying price, monthly rent (120 sq. m)
Buying price
Rate per month
Yield
Singapore
$1,724,760
$4,736
3.30%
Recent news. Singapore's economy grew by a modest 3.6% during 2022, according to the Ministry of Trade and Industry (MTI), buoyed by strong growth in construction, services and wholesale and retail trade. Yet uncertainty remains high due to persistent inflation, disruptions from Russia's invasion of Ukraine, and global economic slowdown.
The Singaporean economy grew strongly by 7.6% during 2021, a strong rebound from a 4.1% contraction in 2020. The MTI expects the overall economy to grow by 0.5% to 2.5% this year.