House prices up by 3.63% y-o-y in Q3 2019
Russia's house prices rose by 3.63% during the year to Q3 2019, a sharp improvement from last year's 0.18% increase and the highest growth since Q4 2012. During the latest quarter, nationwide house prices increased 1.69%. Moscow's prices were up by 5.49% y-o-y in Q3 2019 while they increased strongly by 9.47% in St. Petersburg. 
Nationwide house prices plunged 47% (inflation-adjusted) in the past seven years.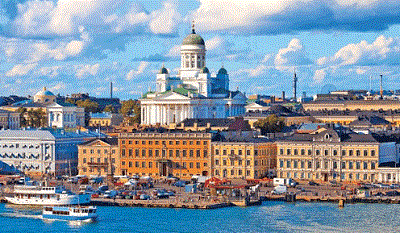 Russia's economy is now improving significantly. 
Russia's economy grew by 2.3% in 2018, after y-o-y growth of 1.6% in 2017 and 0.3% in 2016 and a contractions of 2.5% in 2015, due to the fall in energy prices and the impact of US and EU sanctions triggered by Moscow's annexation of Crimea.
Inflation is now stabilizing. In October 2019, overall inflation slowed to 3.8%, the lowest level this year and within the central bank's target of 4%, according to the Federal State Statistics Service. 
In October 2019, the average monthly exchange rate was RUB 64.329 = US$ 1 – an appreciation of about 5% from the start of the year. The ruble has lost almost 61% of its value in just three years, from an exchange rate of RUB 30.231= US$ 1 in January 2013, to RUB 77.175 in January 2016. Then in 2018, the ruble lost almost 16% of its value again, partially offsetting the 31.5% gain seen in 2016 and 2017. 
Rents, rental yields: yields are poor both in Moscow and St Petersburg, at around 3% to 4%
Moscow apartment costs are high, at around €11,866 per sq. m.
Russia: typical city centre apartment buying price, monthly rent (120 sq. m)
 
Buying price
Rate per month
Yield
Moscow
$1,423,920
$3,820
3.22%
St. Petersburg
$  586,320
$2,129
4.36%
Recent news. The Central Bank of Russia (CBR) cut its key interest rate by 50 basis points to 6.5% in October 2019, the fourth rate cut this year, amidst slowing inflationary pressures. The key rate peaked at 17% in December 2014.
The Russian economy is projected to expand by 1.1% this year and by another 1.9% in 2020, according to the IMF.