House prices up 18.78% during the year to Q1 2022
Russia recorded a surprise surge in houses prices, despite the ongoing Russia-Ukraine war. Nationwide real house prices soared by 18.78% in Q1 2022 from a year earlier, a sharp acceleration from a y-o-y increase of 5.23% in Q1 2021 and its best showing since Q3 2007. It is now its fifteenth consecutive quarter of y-o-y price increases. During the latest quarter, nationwide house prices rose by 11.32%.
In fact in nominal terms, house prices skyrocketed by 32.5% during the year to Q1 2022, as inflation reached new record highs amidst a volatile rouble and the unprecedented sanctions imposed by Western countries against Russia due to its invasion of Ukraine.
Moscow's house prices rose by a huge 20.49% y-o-y in Q1 2022, up from the previous year's 15.98% rise and the second biggest increase in almost 15 years. In St. Petersburg, in contrast, house price growth slowed to 4.2% in Q1 2022 from a year ago, following annual growth of 15.71% in Q1 2021.
Nationwide house prices plunged 29% (inflation-adjusted) from 2011 to 2018. The housing market started to recover in 2019 and continued to strengthen in the past two years despite the pandemic.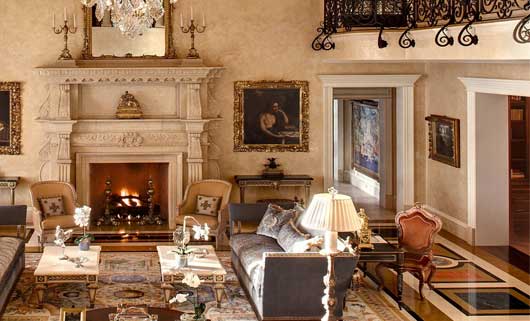 Demand remains strong, but outlook is gloomy
Real estate investment in Russia totalled RUB 395 billion (US$6.23 billion) in 2021, up by 29% from a year earlier, according to the CBRE. In May 2022, total housing loans outstanding rose strongly by 23.5% y-o-y to RUB 12.44 trillion (US$ 196.26 billion), following growths of 25.2% in 2021, 21% in 2020 and 17% in 2019, according to figures from the Central Bank of the Russian Federation.
However, the outlook is gloomy as hundreds of thousands of Russians have left the country over the last two months and have been purchasing properties in other countries instead, such as Dubai.
Rents, rental yields: yields are poor both in Moscow and St Petersburg, at around 3% to 4%
Moscow apartment costs are high, at around €11,866 per sq. m.
Russia: typical city centre apartment buying price, monthly rent (120 sq. m)
Buying price
Rate per month
Yield
Moscow
$1,423,920
$3,820
3.22%
St. Petersburg
$ 586,320
$2,129
4.36%
Recent news. The Russian economy expanded by 3.5% in Q1 2022 from a year earlier, its slowest growth in four quarters as low base effects from the pandemic faded. It is likely that this will be Russia's last quarter of growth this year, amidst sanctions from Western nations in retaliation for the country's invasion of Ukraine. The economy is projected to contract by 7.8% this year, according to the Ministry of Economic Development.
In May 2022, the Central Bank of Russia (CBR) decided to cut its key interest rate by 300 basis points to 11%, following a cumulative 600 basis points cut in April, to boost economic activity.