House prices were up 8.91% y-o-y in 2021
Romania's housing market is growing strongly again, amidst improving economic conditions. The average selling price of apartments in Romania rose by 8.91% in 2021 from a year earlier, a sharp improvement from a minuscule increase of 0.39% in 2020. On a quarterly basis, Romanian real house prices increased 3.53% in Q4 2021.
House price growth averaged 8.7% annually from 2015 to 2017 before slowing to 3.3% in 2018, 4% in 2019 and a minuscule 0.4% in 2020. Romania's strong performance before the pandemic is a rebound from previous dramatic falls. House prices plunged by 24.22% in 2009, 22.08% in 2010, 6.99% in 2011, 5.96% in 2012, 10.43% in 2013, and 1.59% in 2014. It was only in 2015 that the housing market began to recover.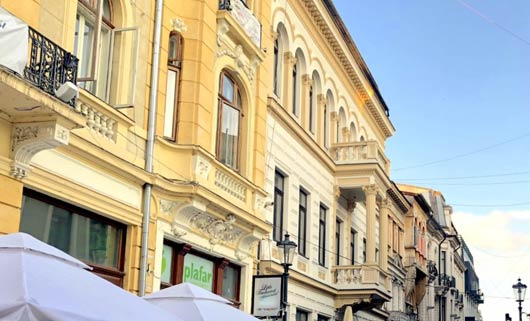 Demand is robust; residential construction recovering strongly
In 2021, the total number of properties sold nationwide soared 15.6% to 698,800 units from a year earlier, following a 11.6% growth during 2020, according to the National Agency for Cadastre and Land Registration (NACLR).
Residential construction is rising strongly again. In 2021, the total number of residential building permits in Romania surged 24.1% y-o-y to 51,287, following a 2.9% decline in 2020, according to the National Institute of Statistics (INS). Likewise, the area of residential building permits issued increased 15.3% y-o-y to 12.09 million sq. m. over the same period, after falling by 4.4% last year.
Rents, rental yields: good yields at 6.07%
Bucharest apartment costs are low, at around €1,591 per sq. m.
Romania: typical city centre apartment buying price, monthly rent (120 sq. m)
Buying price
Rate per month
Yield
Bucharest
€ 190,920
€ 966
6.07%
Recent news: Romania's economy expanded by 6.3% in 2021 from a year earlier, rebounding strongly from the 3.7% contraction seen in 2020, amidst the easing of lockdown measures in the country. Recently, the European Commission projected the Romanian economy to grow by 4.2% in 2022 and by another 4.5% in 2023.
Before the pandemic, the Romanian economy had been growing by an annual average of 3.9% from 2011 to 2019.