House prices up 10.05% during the year to Q3 2022
Portugal's housing market continues to grow stronger, due to strong demand and a housing shortage. Inflation-adjusted property prices in Portugal rose by 10.05% during the year to Q3 2022, a sharp improvement from the prior year's 5.46% growth. On a quarterly basis, house prices increased by 3.94% in Q3 2022, the biggest q-o-q growth since Q1 2020.
All regions of Portugal have experienced significant house price falls during the last decade. And despite some recovery in 2009, house prices started to fall again in the last quarter of 2010. Prices only began to recover in Q4 2014, after 13 consecutive quarters of y-o-y house price declines. House prices have been continuously rising since.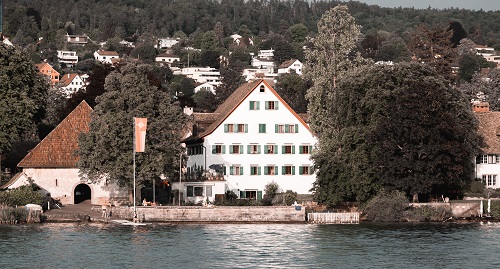 Construction activity rising again
As a response to strong demand, residential construction activity is rising again, after slowing sharply in 2020 due to pandemic-related restrictions. During 2021, the number of licensed dwelling permits in Portugal rose by 13.3% to 28,345 units from a year earlier, following a 2.6% growth in 2020, according to figures from the Instituto Nacional de Estatistica (INE). Then in the first three quarters of 2022, dwelling permits increased further by 5.1% y-o-y to 25,334 units.
Rents, rental yields: yields are good in Lisbon, at around 3.06% to 10.39%
Lisbon apartment costs around €299,000 in November 2022
Portugal: typical city centre apartment buying price, monthly rent (2-BR apartments)
Buying price
Rate per month
Yield
Lisbon
€ 299,000
€ 1,800
7.22%
Recent news: The Portuguese economy expanded by 4.9% in Q3 2022 from a year earlier, a slowdown from y-o-y growth of 7.4% in Q2 and 12% in Q1, based on figures released by the INE. The slowdown was mainly due to slowing growth in private consumption due to surging inflation and faltering exports and investment.
Despite this, the Bank of Portugal has recently raised its 2022 growth forecast to 6.7%, up from its earlier projection of a 6.3% expansion, citing stronger recovery in tourism sector. This is in line with the European Commission's estimate of a 6.6% growth for Portugal this year. The economy returned to growth in 2021, registering an expansion of 5.5%, after declining by 8.4% in 2020 – the worst contraction since 1936.