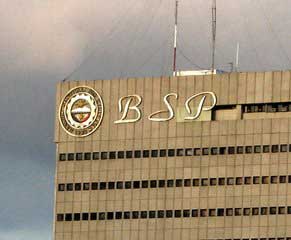 The central bank of the Philippines has taken pertinent steps to best monitor the real estate exposure of local banks and prevent a housing bubble.
By amending the financing reporting package of banks under the so-called from Contract to Sell (CTS) financing, the Bangko Sentral ng Pilipinas hopes to curb any signs of a property bubble arising from the real estate boom in the country.
Before the amendments to the guidelines, the central bank only requires banks' loan exposures to low-cost housing projects financed by government-run companies. Local banks are now asked to reveal all transactions pertaining to the property industry.
The BSP issued on Dec. 17 Memorandum No. 58-2012, which states the amendments on the Financial Reporting Package" of banks.
"To allow for additional disclosures on non-performing loans and contracts to sell," the BSP issuance notes and prompts a consolidated monthly reporting of banks and their branches (quarterly for subsidiaries with similar exposures) of such transactions related to property financing.
Specifically banks are now asked by the BSP to include in their balance sheets the amounts of loans and receivables from Contract to Sell (CTS) transactions.
The Philippines recognises the CTS as the "amortized cost of loans granted to developers of housing projects by way of purchase by the bank of receivables from contracts to sell executed between the developer and homebuyers."
The reporting of banks should include a breakdown of exposures covering peso accounts, foreign accounts, foreign currency deposit accounts and foreign offices. This is also applied to loans and receivables from interbank loans, repurchase agreements and securities lending and borrowing transactions.
Among the changes formally introduced by the central bank include:
"Banks should deal only with licensed developers that have profitable operations, sound finances and technical capability to deliver on projects;

"Projects must be 70% completed for land development or at the "top-off" stage for condominium developments;

"CTS financing can be granted only when homebuyers are not more than 65 years old at the time of CTS maturity and are insurable. They must also hold a solid payment track record with the developer for the past six months, and they must have made a partial payment of at least 10% of the total contract price."
For the complete memorandum guideline: log into www.bsp.gov.ph