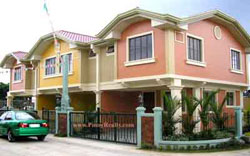 The Philippine central bank is moving to tighten measures on local banks with regard to their exposure to the real estate sector.
Beginning with the additional reports on their real estate dealings, Bangko Sentral Deputy Governor Nestor A. Espenilla Jr. told reporters last week that further "macro prudential measures will be put in place" if necessary.
For one, the central bank may limit the loans allowed for banks for real estate, which is currently placed at 20% of total loan exposure. At the wake of the 1997 to 1998 Asian financial crisis, the Philippine central bank placed this limit.
The items considered as part of the limit will possibly be reviewed as well.
 "We can redefine how the formula is calculated for one thing because right now it is the limit on the total loan portfolio for certain real estate items. There are options on how we can change that if necessary," Mr. Espenilla said.

The central bank data showed that real estate loans by the Philippine banking sector is at 14.97% of total loans, and the amount soaring, a record high of P561.641 billion in the first six months of 2012.

"Again, I emphasize, we are not seeing at this time a crisis in the property market," he added. "But I think it's only prudent for the BSP to be vigilant and monitor things and that's what we're doing right now," Mr. Espenilla added.