Property values are now rising strongly in Panama's most sought-after areas, according to local property experts. The average dwelling sales price surged by 21% from January 2015 to June 2017 in Panama's metropolitan area, according to the Panamanian Chamber of Construction (Capac) as reported by La Estrella de Panama. However in 2018, home prices in Panama were still about 10% below their peak levels seen before the 2008 global crisis.
There is strong foreign property demand, particularly from the U.S., Canada, Venezuela and Colombia. However, there are no price statistics for Panama.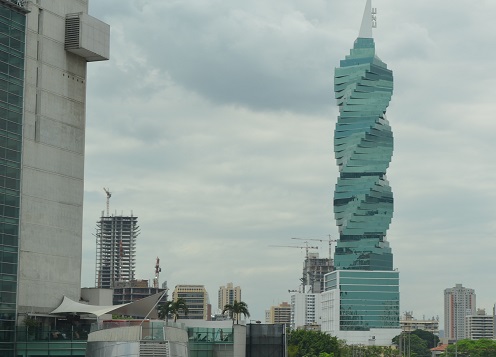 Demand and supply are rising.
Property sales and construction activity rose strongly in 2018, buoyed by strong economic growth. Most of the property sales have occurred in Panama West, particularly in Arraijan and La Chorrera, thanks to the construction of Line 2 of the Metro.
Rents, rental yields: good yields in Panama at 5.75%
Apartment costs are moderate in Panama, at around $3,606 per sq. m.
Panama: typical city centre apartment buying price, monthly rent (120 sq. m)
Buying price
Rate per month
Yield
Panama City
$432,720
$2,075
5.75%
Latest news: Large public works projects, including a second and third metro line and urban renewal of Colón, have helped the country grow by an average of 4.6% annually from 2017 to 2018. The expanded Suez Canal will boost transits from larger ships on the eastern US-Asia route. The economy is expected to expand by 6% this year and by another 5.5% in 2020, according to the IMF.
During the May 5, 2019 general elections, Democratic Revolutionary Change party candidate Laurentino Cortizo won the presidency with a narrow lead. Cortizo, who took office on July 1, is expected to face an uphill battle to address rampant corruption and inequality in the country.