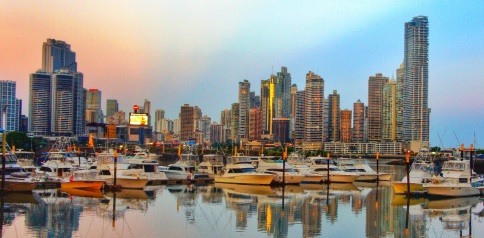 Trend: property values are now rising strongly in Panama's most sought-after areas, according to local property experts. The average dwelling sales price surged by 21% from January 2015 to June 2017 in Panama's metropolitan area, according to the Panamanian Chamber of Construction (Capac) as reported by La Estrella de Panama.
There is strong foreign property demand, particularly from the U.S., Canada, Venezuela and Colombia. However, there are no price tics for Panama.
Analysis: Demand and supply are rising.
House sales in 2017 reached around 10,958 units, 23.6% up on the previous year, with total value of sales expected to have risen by 23.6%, to PAB 979.65 million (US$ 978.53 million). In Q3 2018, property sales and construction activity continue to rise strongly, buoyed by strong economic growth. Most of the property sales have occurred in Panama West, particularly in Arraijan and La Chorrera, thanks to the construction of Line 2 of the Metro.
Rents, rental yields: good yields in Panama at 5.75%
Apartment costs are moderate in Panama, at around $3,606 per sq. m.
Panama: city centre apartment, buying price, monthly rent (120 sq. m)
Buying price
Rate per month
Yield
Panama City
$432,720
$2,075
5.75%
Latest news: The expanded Suez Canal will boost transits from larger ships on the eastern US-Asia route. Large public works projects, including a second and third metro line and urban renewal of Colón, have helped the country grow by 5.4% last year and by an average of 5.7% in the next two years.