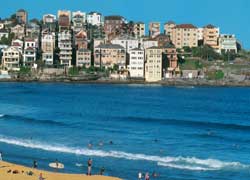 Land valuations in Australia's New South Wales will be re-examined as complaints of overcharging of taxes came up, according to Fairfax Media.
An estimated 2 million land valuations done within the period of 2000 and 2012 will be subjected to a thorough review to see if there are really discrepancies in market values and official estimates.
Australian Associated Press (AAP) said there were reports received that the system currently used by the Office of the Valuer General might have some loopholes.
The process to be undertaken will involve the hiring of a private firm hired through a competitive bidding. The said winning consultant will conduct an independent land valuations analysis that will aid the parliament's joint standing committee's inquiry.
The hired consultant is tasked to closely examine the official valuations and evaluate whether property owners are given the right market values on particular areas acquired from the local government.