Nationwide house prices up 0.75% during the year to Q1 2020
After almost eight years of uninterrupted growth, Norway's housing market has been more or less steady in the past three years. The inflation-adjusted nationwide house price index rose slightly by 0.75% in Q1 2020 from a year earlier, a slight improvement from almost zero growth a year earlier. Quarter-on-quarter, house prices increased 2.15% in Q1 2020.
This can be partly attributed to the implementation of stricter mortgage rules on January 1, 2017, which were focused on restraining house prices in Oslo.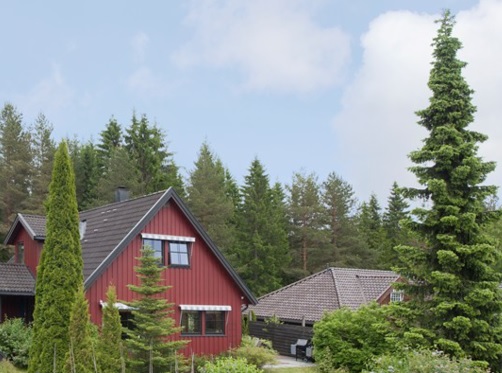 Demand weakens, construction activity continues to fall. Residential property sales in Norway fell slightly by 40.8% to 13,609 units in Q1 2020 from a year earlier, following a strong growth of 11.1% in 2019, according to Statistics Norway. Dwelling starts fell sharply by 16.1% y-o-y to 9,037 units in the first four months of 2020, while completions dropped 8.3% to 8,439 units.
Rents, rental yields: rental yields are low at 3.13%
Oslo apartment costs are expensive at around €8,162 per sq. m.
Norway: typical city centre apartment buying price, monthly rent (120 sq. m)
Buying price
Rate per month
Yield
Oslo
€ 979,440
€ 2,556
3.13%
Recent news:In May 2020, Norges Bank slashed the key rate by 25 basis points to a record low of 0%, its third consecutive rate cut since March, after economic activity has fallen abruptly as a result of the COVID-19 pandemic, aggravated by the severe decline in oil prices.
Norway's economy contracted by 1.5% in Q1 2020, the steepest decline since Q3 2010, as COVID-19 related lockdown measures forced consumers to stay at home and businesses to shutdown temporarily, based on figures from Statistics Norway. The country's mainland GDP, which excludes the volatile oil and shipping sectors, declined by 2.1% in Q1 2020, the biggest fall since Q4 2008. The Norwegian economy is projected to shrink by as much as 5.5% this year, according to Statistics Norway.