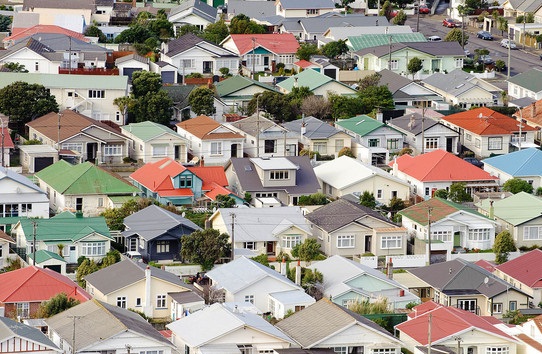 Trend: house prices fell slightly by 0.07% y-o-y in 2018
New Zealand's housing market is cooling rapidly, amidst the introduction of a new regulation that bans non-resident foreigners from buying existing homes in the country. Median house prices fell slightly by 0.07% (inflation-adjusted) during 2018, in contrast to a y-o-y rise of 4.92% in the prior year. In a quarterly basis, house prices increased by a meager 0.62% in Q4 2018.
Analysis: Demand is now falling
The number of dwellings sold in New Zealand dropped 12.9% y-o-y to 5,330 units in December 2018, according to the Real Estate Institute of New Zealand (REINZ). Auckland saw the biggest annual decline in property sales in the country, falling by 24.3% to just 1,336 units over the same period. Nationwide, the number of days-on-market rose by three days to 35 days in December 2018 from a year ago.
The number of properties available for sale in New Zealand fell slightly by 1.8% y-o-y to 24,158 units in December 2018.
Rents, rental yields: Good yields at 5.48%
Apartment costs in Auckland are around $7,209 per sq. m.
New Zealand: city centre apartment, buying price, monthly rent (120 sq. m)
Buying price
Rate per month
Yield
Auckland
$412,571
$ 1,885
5.48%
Recent news: New Zealand's economy expanded by over 3% in 2018, according to the International Monetary Fund (IMF). For the last four years, the economy's performance has been the strongest since 2007, with growth of 3% in 2017, 4.1% in 2016, 4.2% in 2015 and 3.2% in 2014. The economy is projected to grow further by 3% this year and by another 3.1% in 2020.
During its most recent meeting in February 2019, the Reserve Bank of New Zealand (RBNZ) decided to keep the Official Cash Rate (OCR) unchanged from the historic low of 1.75% at which is has been since November 2016, in an effort to promote sustainable employment and maintain low and stable inflation.