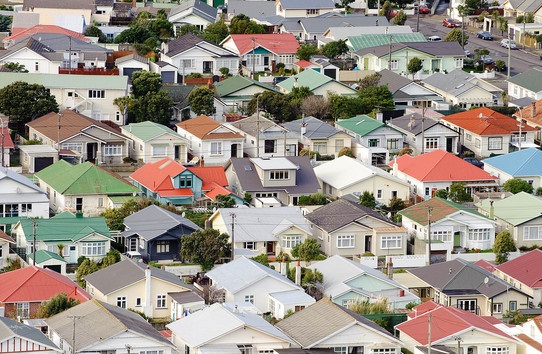 Cities including Christchurch, Tauranga and Auckland that not long ago used to report a steady, steep increase in property prices, are now seeing an increasing number of people selling their homes at a loss, according to a CoreLogic report.
The report says that 0.1% of apartments and 4.1% of houses in New Zealand were sold at a loss in the third quarter of 2017.
"Capital gains have slowed, and in some cases, moved into negative territory. This may be a sign of market fatigue with buyers choosing to cash out of the market rather than risk holding the property and potentially experiencing further loss," said CoreLogic NZ Head of Research Nick Goodall.
Of properties that resold at a loss, the length of time that owners had held onto their properties fell from 6.6 years in the previous quarter, to 4.5 years in the September 2017 quarter, the report says.
Christchurch experienced the highest number of properties sold at a loss at 11.1%, followed by Tauranga with 3.9% and Auckland with 3.3%.
The report has come at a time when New Zealand has proposed a ban on foreign home buyers.
A popular Chinese property website recently reported an increasing number of overseas nationals – particularly from China – enquiring about buying New Zealand properties.
The website was accused of pushing Chinese buyers into the New Zealand housing market before the ban comes into force. Housing Minister Phil Twyford also expressed concerns about an aggressive promotional campaign that specifically targeted Chinese buyers. Twyford said that campaign was precisely why the Government was moving on the foreign buyer issue.