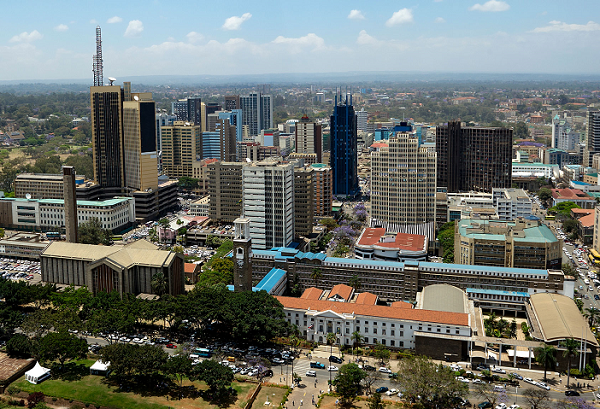 An oversupply of apartments is causing landlords to struggle to keep up with loan payments in Kenya due to rising vacancy rates, weighing on the mortgage industry, particularly in the capital Nairobi.
A Xinhua report cites buyer Joseph Mutua, whose employer, a Kenyan government agency, offered its employees a chance to buy a home.
The deal was so good that Mutua could not resist despite owning another home on Nairobi's outskirts, where he lives.
"I shopped around for a house in suburbs that neighbour Nairobi. Got one, a three-bedroom bungalow at 65,000 U.S. dollars, which I bought," he recounted.
Since he had another home, he chose to rent the house located in Kitengela, south of Nairobi.
Mutua, however, is now grappling with the reality that he may not complete repaying the loan, as tenants become hard to come by.
"In the about three years I have owned the house, it has been occupied for only 11 months. This year someone stayed in for only two months and is now vacant," he said.
"At least three blocks of five-story apartments have been constructed in the neighborhood. And they are charging 220 dollars for a three-bedroom flat a month. Myself I charge 250 dollars, which I still consider low considering the size of my house," he noted.
His plight is shared by tens of other Kenyans who bought houses especially in suburbs around Nairobi on mortgage to rent.
The outstanding value of non-performing mortgages in Kenya increased from US$220 million in December 2016 to 273 million dollars in December 2017, according to the Central Bank of Kenya. Yet the number of mortgages is rising - there were 26,187 mortgage loans in December 2017, an 8.8% increase in loan accounts from December 2016.
According to the Kenya Bankers Association Hosing Index, property prices across Kenya are equally slowing primarily due to the housing gut.
Kenya saw a steep rise in property prices between 2010 and 2012, with price growth exceeding 30% annually. But Nairobi's prime residential market has witnessed a price correction recently, an indicator of maturity in the Kenyan real estate market with vendors adjusting their price expectations.