House prices rose by 2.23% y-o-y in 2022
Mexico's housing market is showing signs of improvement, with the nationwide house price index (inflation-adjusted) rising by a modest 2.23% in 2022 from a year earlier, following year-on-year growth of 1.46% in 2021 and 1.79% in 2020. In nominal terms, house prices actually increased 10.41% last year.
On a quarterly basis, real house prices were up slightly by 0.6% in Q4 2022.
For almost a decade the housing market has hardly moved. In 2009, house prices rose 0.77% (inflation-adjusted), in 2010 it fell 0.59%, in 2011 + 2.37%, in 2012 -1.15%, in 2013 + 0.39%, in 2014 + 0.84%, in 2015, all inflation-adjusted. The housing market improved gradually in recent years, with real house prices rising by an annual average of 2.75% from 2016 to 2021.
Demand is gradually returning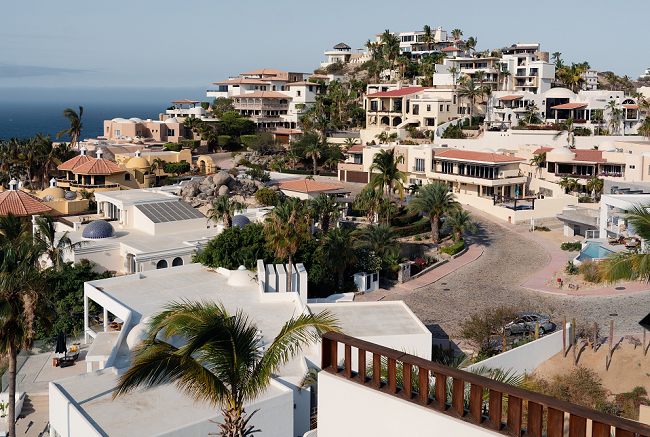 Property demand is gradually increasing again, not just in Mexico City but also in outlying areas. In the city centre, the neighbourhoods with high demand during 2022 were Roma Norte and Roma Sur. South of Mexico City, the neighbourhoods of San Jerónimo, Ajusco, Pedregal and Tlalpan were also showing increasing demand. For public housing, some popular neighbourhoods included Doctores, Del Valle, Extremadura and Nápoles.
Rents, rental yields: good rental yields in Mexico City at 4.11% to 9.26%
Mexico: city centre apartment buying price, monthly rent (2-BR apartments)
Buying price
Rate per month
Yield
Mexico City (Benito Juárez)
$196,753
$981
5.98%
Acapulco
$90,866
$221
2.92%
Guadalajara
$165,282
$1,085
7.88%
Recent news. Mexico's economy grew by a modest 3.1% during 2022, following an expansion of 5% in 2021 and a contraction of 8.1% in 2020, according to the national statistics agency INEGI. The growth was mainly driven by the primary sector and despite an ongoing aggressive monetary tightening cycle.
Yet the economy is expected to expand by just 1.7% this year and by another 1.8% in 2024, according to the International Monetary Fund (IMF).
In February 2023, the central bank Banco de Mexico (Banxico) raised its key rate by 50 basis points to 11%, its 14th consecutive rate hike and adding to the cumulative 700 basis points rate increase since the start of the bank's tightening cycle in June 2021 to address persistent inflationary pressures. The recent decision lifted borrowing costs to their highest level on record.