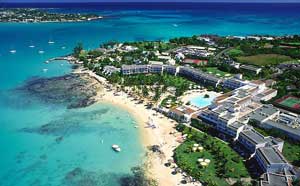 The Integrated Resort Scheme (IRS) is a program designed to facilitate the acquisition of residential property by non-citizens in Mauritius. The IRS is basically a project or property development for the construction and sale of luxury residential units to foreigners, which also provides them with a Mauritian Residence permit.

The Integrated Resort Scheme provides:
1. For the development of luxury residential units of international standing on freehold development land of MORE than 10 hectares to be sold at a price exceeding USD 500,000.
2. High class leisure and commercial amenities and facilities intended to enhance the residential units. These may include but not limited to, golf course, marina, nautical and other sport facilities, shopping mall, restaurant and wellness centre.
3. day-to-day management services such as security, maintenance, gardening, solid waste disposal and household services have to be provided to the residents.
4. for a social contribution in terms of social amenities, community development and other facilities for the benefit of the neighbouring community where the IRS project is implemented.
Thus far, althrough starting prices mandated to start at USD 500,000, the average selling price of a IRS has been around USD1.6 million There have been several different 'products' brought to market thus far including but not limited to:
Anahita - South East of the island
Tamarina - South West near the town of Tamarin
Villa Valriche - Far South of the island, Bel Ombre
Club Med Albion - West
Belle Riviere - Far South
Azuri - East Coast - East Coast
La Balise Marina - South West, Black River,
Le Parc de Mont Choisy - North, near Grand Baie
The Villas offered form part of a complex of luxury villas of international standard with high-class facilities and amenities.
The extent of land for each villa shall not exceed 1.25 arpents (0.5276 hectares). The villa can be acquired on the basis of a plan or during the construction phase and may be resold.