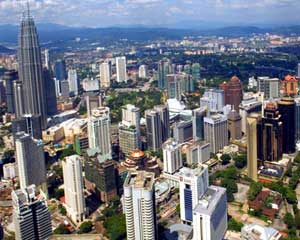 Malaysia is set to take in a deluge of foreign investors avoiding the very high taxes in Singapore and Hong Kong.
Property analysts in Kuala Lumpur are optimistic that the southeast Asian country will be the new hot spot for foreign property investors due to the newly imposed higher levies on properties in HK and Singapore.
Singaporeans, in particular, have preferred residential areas in Kuala Lumpur, Kota Kinabalu, Iskandar-Malaysia and Penang as viable alternatives for property holdings next to their city, Malaysiainsider.com reports.
Some 2,099 Singaporeans, British and Australian expatriates surveyed by iProperty.com indicated that Malaysia is the next top preference for overseas investment.
A recent project indicative of Singapore's commitment to Malaysia was a mixed--wellness and leisure development launched recently at the Iskandar Malaysia.


Malaysian Prime Minister Datuk Seri Najib Razak and Singapore's leader Lee Hsien Loong graced the ceremony launching the project, the Malaysiainsider.com said.
Singapore's stronger currency against the Malaysian ringgit is another interesting factor encouraging Singaporeans to flee to the Southeast Asian neighbour.