House prices down by 2.33% y-o-y in Q2 2020
Macau's housing market is now cooling rapidly, as slower economic growth in Mainland China, as well as the civil unrest in Hong Kong, is hitting Macau's gaming and property sectors. The fallout from the fast-spreading COVID-19 adds another blow to Macau's already ailing economy.
The average transaction price of residential units fell by 2.33% during the year to Q2 2020, following y-o-y declines of 2.26% in Q1 2020, 3.04% in Q4 2019, 3.66% in Q3 and 2.99% in Q2. Quarter-on-quarter, house prices increased 1.32% during the latest quarter.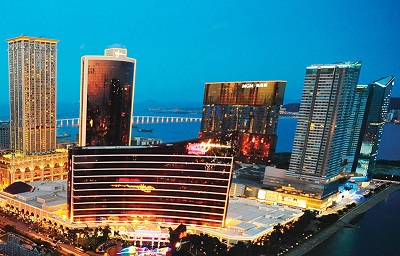 Macau's housing market grew strongly in the past three years, supported by robust economic growth and massive infrastructure investments. The economy was estimated to have expanded by 4.7% in 2018, down from a spectacular 9.1% in 2017, but a sharp turnaround from y-o-y declines of 0.9% in 2016, 21.6% in 2015, and 1.2% in 2014.
The 200,000 sq. m. Taipa maritime terminal began operations in June 2017, increasing travel within Macau and its neighbouring cities, and providing direct connections to the planned light rail transit system.
Construction of the Gongbei tunnel, the only link connecting Zhuhai with the Hong Kong-Zhuhai-Macau bridge, started in April 2017. The bridge is scheduled to open this year.
The Shenzhen-Zhongshan tunnel, a key infrastructure development in the Greater Pearl River Delta, is also under construction. The project, scheduled for completion in 2020, will reduce the average travel time between Shenzhen and Zhongshan from two hours to less than 30 minutes.
Beijing has also committed to a comprehensive Guangdong-Hong Kong-Macau Bay Area development plan to increase connectivity, trade and investment between the three regions.
However, the housing market is now weakening, as investor sentiment sours and developers hold off on new projects mainly due to external economic uncertainty caused by the US-China trade war, social unrest in Hong Kong, the Brexit, and now the COVID-19 outbreak.
Demand is now plummeting. In Q2 2020, residential property transactions in Macau fell by almost 28% to 1,971 units from a year earlier, following a 23.5% drop during 2019, according to Macau's Financial Services Bureau. Likewise, the area and value of residential property sales also plunged about 20% and 25%, respectively.
Rents, rental yields: no yields data available for Macau.
Recent news. Macau's economy is struggling, with real GDP contracting by a whopping 67.8% year-on-year in Q2 2020, following annual declines of 48.7% in Q1 2020, 8.1% in Q4 2019, 4.4% in Q3, 2.2% in Q2 and 3.8% in Q1, according to Macau's Statistics and Census Service (DSEC).
The total number of visitor arrivals plummeted 86% y-o-y in the first 7 months of 2020 to just 3.34 million, from the previous year's 23.81 million, mainly due to travel restrictions implemented by various countries to mitigate the spread of the virus, according to DSEC. As a result, Macau's gaming revenues in Jan-Jul 2020 plunged 80% to MOP 35.1 billion (US$ 4.4 billion) compared to the same period last year.