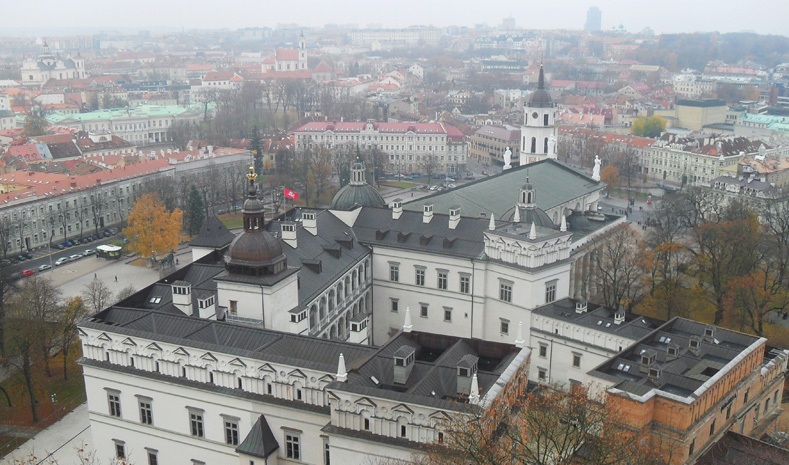 Trend: house prices up slightly by 0.71% y-o-y in Q3 2018
Lithuania's housing market remains sluggish, despite strong economic growth. The apartment price index in five major Lithuanian cities (covering Vilnius, Kaunas, Klaipėda, Šiauliai and Panevėžys) increased a meager 0.71% during the year to Q3 2018, from a y-o-y decline of 0.59% in a year earlier. Quarter-on-quarter, house prices increased 0.78% in Q3 2018.
Analysis: demand is slowing.
The total number of property transactions rose modestly by 3% y-o-y to 124,600 units in 2017, a sharp slowdown from a 13% growth in 2016, based on figures from State Enterprise Centre of Registers.
Residential construction activity is mixed. In Q3 2018, dwelling permits fell by 5.8% y-o-y to 3,831 units while dwelling completions rose by 15.3% to 3,094 units, according to Statistics Lithuania.
Rents, rental yields: rental yields are good at 5.39%
Vilnius apartment costs are very low at around €2,163 per sq. m.
Lithuania: city centre apartment, buying price, monthly rent (120 sq. m)
Buying price
Rate per month
Yield
Vilnius
€ 259,560
€ 1,166
5.39%
Recent news. Lithuania's economy grew by 2.2% in Q3 2018 from a year earlier, down significantly from the previous quarter's 3.8% growth, amidst weak growth in the agricultural sector. The economy is projected to expand by 3.4% this year, according to the European Commission, after expanding by 4.1% in 2017 and 2.3% in 2016.