Real house prices were down 15.95% during 2022
Latvia's housing market remains is slowing, with the inflation-adjusted average apartment prices in Riga falling by a huge 15.95% during 2022, in contrast to the prior year's 3.57% increase. In nominal terms, house prices are still rising slightly by 1.55% y-o-y in 2022, but sharply down from a growth of 11.77% in 2021.
Quarter-on-quarter, real house prices in the capital city were down by 4.58% in Q4 2022.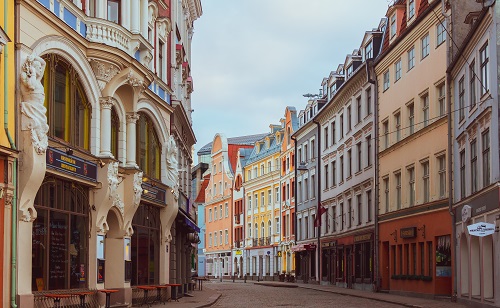 Demand recovering, construction activity increasing sharply
During 2022, residential property transactions in Riga have risen by double-digit figures, amidst the easing of travel and other pandemic-related restrictions. In fact, there homebuyers who are willing to offer a higher amount for the purchase of residential properties, according to Latio.
Before the pandemic, foreigners account for about 70% of all property transactions in the country.
In November 2022, the number of apartments offered for sale in Riga was 53% higher as compared to the same period last year, according to Arco Real Estate. Likewise, the supply of apartments in the largest housing estates was up by a huge 73% over the same period.
Rents, rental yields: moderate rental yields of 5.23%
Latvia: city centre apartment, buying price, monthly rent (2-BR apartments)
Buying price
Rate per month
Yield
Riga
€ 172,000
€ 750
5.23%
Recent news: Latvia's economy grew by 1.8% in 2022 from a year earlier, primarily driven by a strong growth in private consumption despite rising inflation, according to a flash estimate released by the Central Statistical Bureau (CSB). This followed a 4.5% growth in 2021 and a 3.8% decline in 2020.
Latvijas Banka expects the Latvian economy to contract by 0.3% this year before growing again by 4.4% in 2024. The European Commission is more optimistic, projecting a slight economic growth for Latvia of 0.1% this year.