Real house prices were down 12.71% during the year to Q3 2022
Latvia's housing market remains volatile, with the inflation-adjusted average apartment prices in Riga falling by a huge 12.71% during the year to Q3 2022, in contrast to the prior year's 5.13% increase. Though in nominal terms, house prices are still rising by 6.65% y-o-y in Q3 2022. The wide difference between the nominal and real figures was due to surging inflation. In November 2022, the nationwide inflation rate stood at 21.8%, holding close to a record high of 22.2% hit in September.
Quarter-on-quarter, real house prices in the capital city were down by 6.81% in Q3 2022.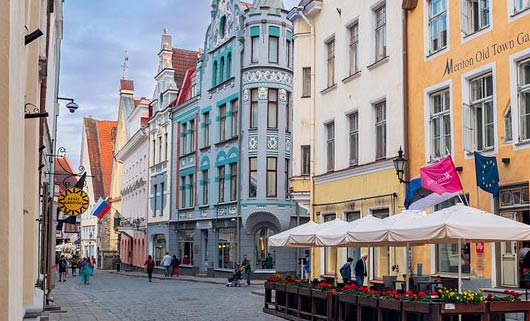 Demand remains robust, but construction activity continues to fall
Demand is recovering fast, amidst a gradual easing of travel and other pandemic-related restrictions. During 2021, residential property transactions in Riga rose by 20% from a year earlier. Foreigners account for about 70% of all property transactions in the country. By end-2021, about 1,800 apartments in Riga were available in the market.
However, the total number of apartments constructed in the city dropped 10% y-o-y to 1,973 units in 2021, according to Ober Haus.
Rents, rental yields: moderate rental yields of 5.23%
Latvia: city centre apartment, buying price, monthly rent (2-BR apartments)
Buying price
Rate per month
Yield
Riga
€ 172,000
€ 750
5.23%
Recent news: Latvia's economy contracted by 0.6% in Q3 2022 from a year earlier, in contrast to year-on-year expansions of 2.9% in Q2 and 6.7% in Q1, as the production sector is continuously being negatively impacted by rising inflation, according to the Central Statistical Bureau of Latvia. It was the first decline since Q1 2021.
As a result, Latvijas Banka's GDP growth projections for 2022 have been recently revised downwards to 2.1% from its September estimate of a 3% growth. The economy grew by 4.5% during 2021, rebounding markedly from the 3.8% contraction recorded in 2020.