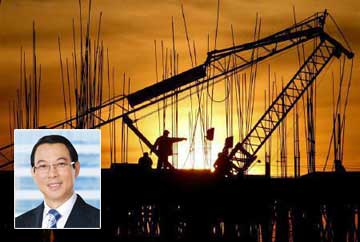 Awash with cash and the bullish prospects of the Philippine property business, local fast-food chain owner Tony Tan Caktiong has announced that his recent foray is into the property development.
Reports from the inquirer.net had shown that the Jolibee Foods Corp. owner, Mr. Tan Caktiong, has partnered with another entrepreneur Mr. Edgar "Injap" Sia II to put up the Double Dragon Properties Corp.
Aiming to be one of the biggest property developers in the Philippines by 2020, Mr. Sia told inquirer.net that it will also be listing in the local stock market at the right moment. It plans to go neck and neck with the other property developers led by Ayala Corp. Ayala Land, Megaworld Group, and SM Group's SMDC.
Jollibee, the equivalent of U.S. McDonalds fast-food chain added with the local flare, has a market capitalisation of Php2.35 billion.
Tan Caktiong acquired 50% equity in Sia's Injap Property Holdings, for a reported Php500 million price tag. The company renamed Double Dragon targets to venture into residential, commercial and even public-private partnership projects in the future.
The low interest rates regime had made it quite interesting for local buyers to acquire pieces of property in the Philippines.
According to CB Richard Ellis, the low interest rates encouraged more Filipinos to be home owners than renters.