House prices in Tokyo down slightly by 0.23% y-o-y in Q1 2020
The average price of existing condominiums in Tokyo fell slightly by 0.23% in Q1 2020 from a year earlier, in contrast to a y-o-y growth of 3.04% in the previous year. During the latest quarter, existing condo prices dropped 1.14%.
On the other hand, the average price of new condos in Tokyo rose by 2.34% y-o-y in Q1 2020, a slowdown from the prior year's 3.9% growth.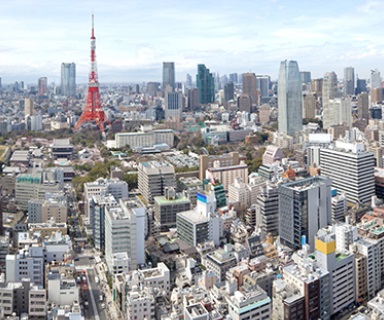 Demand and supply are falling
Existing condominium sales in Tokyo fell by 14.6% to 11,765 units in Jan-April 2020 compared to the same period last year, according to The Land Institute of Japan, while sales of existing detached houses in Tokyo dropped 8.4% y-o-y to 6,097 units over the same period.
In the first four months of 2020, dwelling starts in Japan fell by 10.7% to 263,337 units from the same period last year, following a 4% decline in 2019.
Rents, rental yields: poor yields at 2.66%
Tokyo apartment costs are high, at around $16,322 per sq. m.
Japan: typical city centre apartment buying price, monthly rent (120 sq. m)
Buying price
Rate per month
Yield
Tokyo
$1,958,640
$4,346
2.66%
4. Recent news: Japan has officially fallen into recession for the first time since 2015 as the fallout from the COVID-19 pandemic continues to escalate. The economy shrank by 0.9% q-o-q in Q1 2020, following a quarterly decline of 1.9% in Q4 2019. On an annual basis, the world's third largest economy contracted by 3.4% in Q1 2020. Exports plunged by 21.8%, private residential investments by almost 17% and household consumption by 3.1%.
In May 2020, Japanese Prime Minister Shinzo Abe's government approved a new US$1.1 trillion relief package to buoy the ailing economy, bringing the total stimulus spending to US$2.2 trillion – a staggering amount that is equivalent to about 40% of the country's GDP.