House prices in Tokyo were up 3.97% y-o-y in Q3 2020
The average price of existing condominiums in Tokyo rose by 3.97% in Q3 2020 from a year earlier, up from the previous quarter's 1.28% y-o-y growth but slightly down from last year's 4.46% expansion. During the latest quarter, existing condo prices increased 4.37%.
On the other hand, the average price of new condos in Tokyo fell by 4.04% y-o-y in Q3 2020, in stark contrast to the prior year's 13.9% increase. Quarter-on-quarter, new condo prices dropped 9.76% in Q3.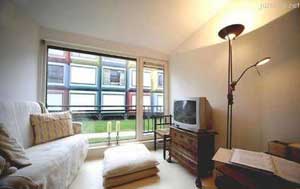 Demand and supply are falling
Existing condominium sales in Tokyo fell by 11.2% to 26,196 units in the first three quarters of 2020 compared to the same period last year, according to The Land Institute of Japan, while sales of existing detached houses in Tokyo dropped 1.1% y-o-y to 14,619 units over the same period.
In the first nine months of 2020, dwelling starts in Japan fell by 10.9% to 607,639 units from the same period last year, following a 4% decline in 2019.
Rents, rental yields: poor yields at 2.66%
Tokyo apartment costs are high, at around $16,322 per sq. m.
Japan: typical city centre apartment buying price, monthly rent (120 sq. m)
Buying price
Rate per month
Yield
Tokyo
$1,958,640
$4,346
2.66%
Recent news: After three quarters of contraction, the Japanese economy exited recession with a 5% q-o-q growth in Q3 2020, buoyed by a recovery in domestic demand as well as exports. In fact in an annual basis, the world's third biggest economy expanded by 21.4% in Q3, the highest growth ever recorded and partially offsetting the record 28.8% annualized plunge in Q2. But even before the pandemic, the Japanese economy had been adversely affected by the US-China trade tension and the introduction of a consumption tax hike last year.
The economy is projected to contract by about 5.3% this year, before recovering with a modest 2.3% growth in 2021, according to IMF estimates.